News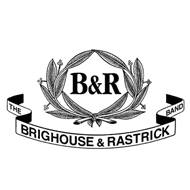 Published on February 18th, 2020
Brighouse And Rastrick Appoint New Solo Baritone
The Brighouse and Rastrick band are delighted to announce the appointment of Amy Ewen as their new solo Baritone player.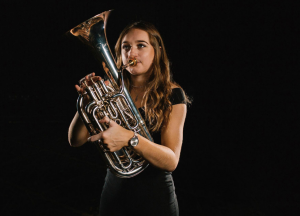 Amy is currently a final year student at the Royal Birmingham Conservatoire. Following her graduation in the summer, she will be commencing a Masters degree at the Royal Northern College of Music.
Chairman of the band, Ste Cavanagh told A4B "We're absolutely thrilled Amy is joining the team on solo Baritone. Amy is a fantastic young talent and has already impressed many with her playing, particularly in recent performances, including her exciting concerto performance at the Royal Birmingham conservatoire's 'Brass Fest' in January as guest soloist, and her performance in Brighouse's brilliant concert at the Royal Northern College of Music's Festival of Brass.
Amy is soon to be starting a Masters degree in performance at the RNCM, on baritone horn. This paired with the unparalleled musical direction and guidance of our professional conductor, Professor David King, makes it an extremely exciting time for both Amy, and all at Brighouse and Rastrick band."
Commenting on the appointment, Amy told A4B "I'm extremely excited to be starting a new chapter with Brighouse and Rastrick on Solo Baritone and I look forward to seeing what the future holds. I feel honoured to be given this opportunity and I'm excited for my debut on the contest stage in Huddersfield Town Hall at the Yorkshire Area.
I would like to say a huge thank you to everyone at Grimethorpe Band for the most enjoyable and enlightening months of my performing career so far. I have laughed at every rehearsal as well as thoroughly enjoying the concerts, contests and recordings, under the directorship of David Thornton. They have been invaluable to my musical development and I wish them all the best in the future."
Amy will make her first concert appearance with B&R on Saturday 29th February in Ilkley, before making her contest debut with the band a week later on stage at the Yorkshire Area.