News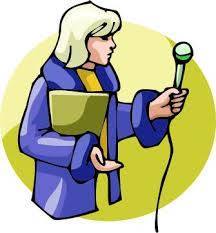 Published on February 24th, 2020
Fancy Being A Contest Reporter? We Need You…..
Fancy Being A Contest Reporter?
After a successful NW Regional Contest (and what a contest it was) we are recruiting volunteer reporters for future and upcoming contests and events.
What Does It Entail?
If going to a local contest or event, you would be asked to commentate 'live' through the performances. You would need to be at the event prior to it starting, giving yourself time to prepare.
You would be shown how to update the All4Brass website and each social media page. If you can use a laptop or iPad/tablet, it should be easy enough for you. It is no easy task, and we (& our readers) are immensely grateful to anyone who puts themselves forward to do take on the task.
Regionals And Beyond
We are always in need of volunteer reporters to attend local, and the remaining regional contests. We also plan on attending a lot more local contest this year and if this interests you, we would love to hear from you!
If you feel you would like to give this a go and try your hand at brass band journalism, then feel free to get in touch via email ([email protected]) or via the social media pages.
Similar, if you are organising a contest and you would like All4Brass to be your Press for the event, again please get in touch.
We look forward to hearing from you.
All4Brass Team