Article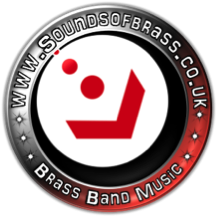 Published on February 25th, 2020
Sounds Of Brass
Sounds Of Brass is a weekly live 2-hour online radio programme featuring Great Brass Band Music, plus News, Events & Vacancies from the world of Brass Bands.
Presented Live Online every Wednesday 12-2pm UK time.
Established in August 2017 and produced in a Milton Keynes based online community radio studio, www.crmk.co.uk fully licensed to play Music! All run by volunteers!
The presenter is Mr Christopher Leon Johnston, an experienced  Euphonium player for many years, also a Musical Director for several years.
The weekly News, Events & Vacancy features are presented by Mr Rob Tompkins Musical Director of Abbey Brass.
The radio programme is listened to live from all parts of the World, including the USA, Canada, Australia, Japan & across Europe.
All the live programmes are recorded, and a link provided on the website for people to listen again to all of the shows whenever they wish, so you can't miss a programme.
Sounds of brass is proud to be sponsored by Marcus Reynolds The Embouchure Man! He provides a High-Quality practice device, for all Brass instrument players.
We are always on the lookout for Brass band CD's to help promote Brass Bands to the world.
Make sure you tune in by visiting our website www.soundsofbrass.co.uk
Chris Johnston