News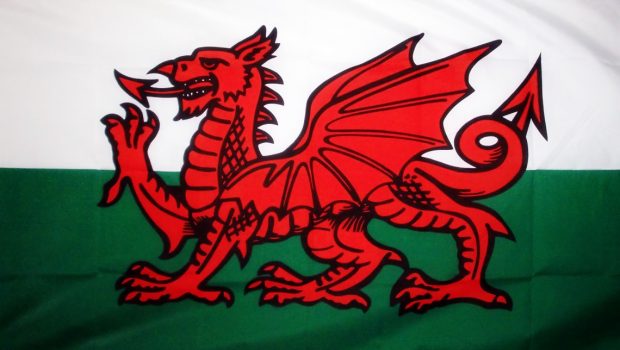 Published on February 27th, 2020
Welsh Regional Brass Band Championships 2020 1st Section Preview & Prediction
FIRST  SECTION – SATURDAY,29th February 2020
The Great Hall in Swansea University's Bay campus will play host to the 202 Welsh regional this weekend, unusually the contest has been pulled forward 3 weeks early which will be pleasing for Welsh Rugby fans as the contest won't clash with any internationals unlike previous years. Even with the contest being in a different venue on a different weekend we are sure that it will still be a fierce battle for those very few but all important national qualification places.
Test piece: Legacy Tom Davoren 
Adjudicators: Alan Morriston & Jonathan Pippen 
Draw:
Commence: After 2nd Section Results
1.  BTM    Jeff Hutcherson 
2. Deiniolen     Lois Eifion 
3. Lewis Merthyr     Craig Roberts 
4. Newport Borough    Robin Hackett
5. Parc & Dare    Lewis Wilkinson
6. Pontardulais Town    Paul Jenkins
7. Tylorstown    Gary Davies
BTM
BTM have had a pretty good year last year coming joint runner up in the Welsh league and winning no less than 2 of the 3 contests and with their double entry into the Wychavon entertainment contest in both first and championship section they have been a pretty consistent force both locally and nationally. While on the other hand they haven't been in the adjudicators sights for the last 2 years at the areas judging by their past year they are going to want to change that this weekend.
Deiniolen 
With a past history of consistently coming just outside the prizes at this contest Deiniolen won't be making that long trip south for fun! With such a solid band they will definitely be ones to watch for as they won't want to be returning up north without a prize this year.
Lewis Merthyr
Having come 5th and 6th here in the last 2 years Lewis Merthyr have shown some consistency with some solid performances but just need that little something extra to put them in the prizes, with a strong core of players it could be all to play for. With some minor inconsistencies in their latest Welsh open performance they will surely be fine tuning every last note in the band room this week.
Newport Borough
Fresh from promotion from the 2nd section this strong band will be looking to make a mark in the first section. With a win here last year in 2nd section and becoming 2nd section local champions this year there's a good chance of them pulling out a prize this weekend.
Parc & Dare 
One of the strongest looking bands going into this weekend and also our guess for a top 2 finish is the Parc & Dare band recently down from the championship section they are going to be highly focused on getting that prizewinning name back up to the top section with a ticket to Cheltenham in tow. Their new MD Lewis Wilkinson will be looking for a win at his first regional with the band.
Pontardulais Town
With a very respectable 3rd place here last year after their 2018 promotion from the 2nd section Pontardulais have a record of consistent placings in the top 3 and with their MD Paul Jenkins leading them into battle once again we are sure of good things on  Saturday from this band. We are of no doubt that Paul will be sharpening up every corner of the piece as he will have his eye on a ticket to Cheltenham this year.
Tylorstown
The band has had some solid results here in the past 2 years with a 3rd placing in 2018 just missing out on qualification and a respectable 5th last year there is serious potential for them to qualify this weekend, with lots of banding experience around the stand and a fine MD we are expecting a strong performance from these. With tough rivalry over the last few contests with BTM, the latter beating them in the Welsh open after they beat them in Wychavon it will be interesting to see who has bragging rights on Saturday.
Predicition
The 1st section is looking strong this year with the mighty Parc & Dare band being relagated from the championship section and the likes of BTM, Tylorstown and Lewis Merthyr fresh from the Welsh open contest merely 2 weeks ago. We also have fresh from promotion from the 2nd section Newport Borough who seem to be battling their way up the sections. We also have here last year and just behind them a very strong Deiniolen fro far up the Northern territories. All in all it will prove to be an exciting battle for the 2 qualification places this year with every band having the potential to pull it out of the bag and possibly earn themselves the a promotion in to the top flight for next year.
We go for:
1. Parc & Dare
2. Tylorstown
3. Pontardulais
4. Deiniolen 
Dark Horse:  BTM