News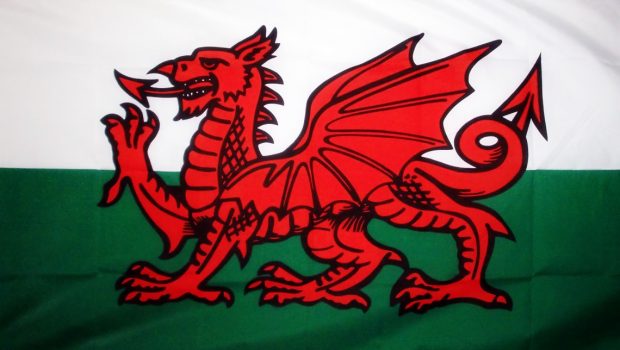 Published on February 28th, 2020
Welsh Regional Brass Band Championships 2020 2nd Section Preview & Predictions
The Great Hall in Swansea University's Bay campus will play host to the 2020 Welsh regional this weekend, unusually the contest has been pulled forward 3 weeks early which will be pleasing for Welsh Rugby fans as the contest won't clash with any internationals unlike previous years. Even with the contest being in a different venue on a different weekend we are sure that it will still be a fierce battle for those very few but all important national qualification places.
Test piece: The Golden Sabre by Kit Turnbull  
Adjudicators: Nicholas Garman & David Hirst
Draw:
Commence: After 3rd Section Results
1. Abergavenny Borough    Lana Tingey
2. Abertillery Town        Alun F Williams
3. Ammanford Town Silver      Glyn R Davies
4. Crwbin              Andrew Jones
5. Newtown Silver      Steve Edwards
6. Markham & District       Jayne Thomas
7. Mid Rhondda (Thomas Coaches)     Alan Gibbs
8. Penclawdd        Tony Small
9. Royal Buckley Town        Keith Jones
10. Taff Vale           Gareth Ritter
Abergavenny Borough
Abergavenny will be hoping to break their bad luck at this contest this year after being relegated last year from the 1st section. With previous results of 10th and 11th in the last 2 years they will be going all out to gain a qualification space for the nationals, while being in the 2nd section will give them the confidence boost to gain a possible top 3 finish.
Abertillery Town
Abertillery Town are showing a lot of potential in gaining a qualification space this year with a string of 2nd and 3rd placings over the last 2 years, only one result from their last 8 contests wasn't in the prizes! Whilst they were only given 6th here last year after their promotion into the 2nd section we are sure that they will now have found their feet in this section and we will be expecting a solid performance from this band on Saturday.
Ammanford Town 
Ammanford have had an influx of youth over the last 2 years and they will be pushing them to be their very best on Saturday. With the experienced Glyn R Davies at the helm we are sure that he will have his band of youngsters and long serving banders heading into battle wielding the golden sabre with their sights set on Cheltenham. With some solid mid table performances over the last few years we are sure they will bring their best.
Crwbin
After a disappointing 8th place here last year Crwbin went on to pull some great results in the locals with a win in the eisteddfod and a 3rd and 4th placing in the locals we are expecting Andrew Jones to rally his troops in readiness for the battle on Saturday. Crwbin have been a very consistent band over the years pretty much remaining in the 2nd section for a very long time. They will certainly be looking to improve on last years result and maybe even some silverware this year.
Newtown Silver
Newtown Silver have been a strong force in this section over the last 2 years just missing out on qualification last year and 2018. They even pulled out a 1st place in their own contest back in June last year so they will certainly not be accepting any thing other than a trip to Cheltenham this year as their last nationals trip would've been back in 2004! We will be expecting a fine performance from Newton this year and maybe some silverware.
Markham & District
 With the appointment of their new MD Jayne Thomas and relegation this year Markham will be eagerly awaiting their turn to take to the battlefield as we are sure Jayne will have her soldiers in fighting shape for the battle of "The Golden Sabre" With two 3rd placings in the locals last year after their disappointing 5th here last year we are sure they will be ready for war on Saturday. 
Mid Rhondda
Mid Rhondda look to be in fighting form for the challenge of the golden sabre after a year of placing top 3 in no less than 4 out of the last 5 contests. Under the skilful leadership of their general, Alan Gibbs we are sure that he will be instructing his band to give "No Quarter" on Saturday. Again these are a strong band who will be willing to fight off any enemy in their sights for the glory of a trip to the Nationals.
Penclawdd
Under the very experienced Tony Small, Penclawdd have had a strong connection to many different musical artists, notably the famous welsh composer Karl Jenkins. With a wide variety of musical styles under their belt we may see a different side of Kit Turnbull's "The Golden Sabre" on Saturday. They will be looking to improve on last years result, in which they narrowly missed an opportunity to attend the nationals coming out in 3rd place. 
Royal Buckley Town
Big things are to be expected from this fine 2nd section band who we are sure will be in fighting form this weekend. With a great 2nd place here last year they went on to the nationals but came back with a disappointing 18th. Keith Jones will be very eager to take his troops back to Cheltenham with a score to settle this year.
Taff Vale
Under the supreme leadership of Gareth Ritter we have seen this band win the 3rd section here 2 years running! With their 2nd attempt at the nationals gaining them a fantastic 2nd place narrowly missing out on bringing that fantastic silverware back to Wales. Gareth will have the band finely tuned and balanced by Saturday and he will want that glory of another regional title behind him as he will be looking to repeat his Nationals results he achieved with Ebbw valley only a few years ago. A fine band with some cracking results since their first area in 2018 they will be one to watch.
Prediction
After looking at the programme of bands in this section it is astounding that there is so many quality bands all fighting for only 2 qualification places. This will be a very tough battle for all bands with every single band having the potential to battle their way to the top. With the very eager Taff Vale up from 2 wins in the 3rd section and a regrouping Markham & District we can't wait to sit back and watch these bands fight it out for their chance to wield "The Golden Sabre"
We're going for
Taff Vale
Markham & District
Royal Buckley Town
Mid Rhondda
Dark Horse: Abertillery Town