News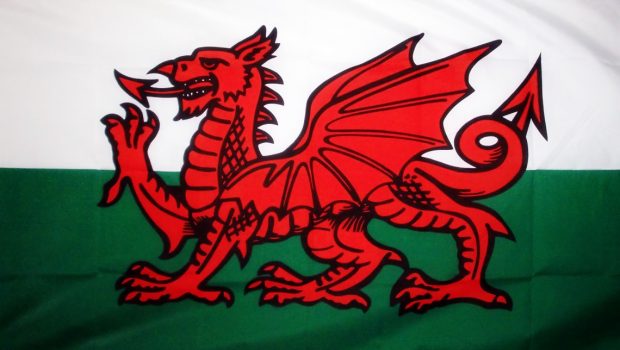 Published on February 28th, 2020
Welsh Regional Brass Band Championships 2020 3rd Section Preview & Predictions
The Great Hall in Swansea University's Bay campus will play host to the 2020 Welsh regional this weekend, unusually the contest has been pulled forward 3 weeks early which will be pleasing for Welsh Rugby fans as the contest won't clash with any internationals unlike previous years. Even with the contest being in a different venue on a different weekend we are sure that it will still be a fierce battle for those very few but all important national qualification places.
Test piece: Endurance by Andrew Baker
Adjudicators: Jonathan Pippen & Glyn Williams
Draw: 09:00am
Commence: 10:00am
Beaumaris

  

Clive Zwansiniski
Briton Ferry

 

Jeff Pearce
Gwaun Cae Gurwen

 

Robert Burnett
Melingriffith 2

 

Martyn Ford
RAF St Athan Voluntary

 

Alan Bourne
Severn Tunnel

   

Daniel Dennis
Ynyshir

     

Dean Evans
Upper Rhondda

   

Graham Shepherd
Usk    James Jones
Beaumaris
Under the Baton of Scott Lloyd Beaumaris have a fantastic collection of results behind them from the last couple of years, very rarely not in the prizes. We are sure that this once unstoppable banding force has found its feet, regrouped and now is proving that it has the "Endurance" to see it through. Fresh from promotion from the 4th section where they attended the nationals and gained a fantastic 4th place, we are sure they will show us what they've got.
Briton Ferry
After a solid 3rd place here last year and narrowly missing out on a trip to the nationals Jeff will be sure to show off his bands Endurance in their performance of Andrew Bakers piece. Recent relegation from the 1st section locally due to rule changes has been disappointing to the band but we are sure they will look to get back there soon enough. With some great experience around the stand we are expecting good things from Captain Jeff Pearce and Briton Ferry.
Gwaun Cae Gurwen
Fresh from their 4th section promotion this year the famous name of "Band-Y-Waun" is once again eager to show it is capable of pulling together some great performances. With some great local results this year and finishing as champion band 2019 the band shows great promise. With some great young players around the stand all from their own Junior band we look forward to seeing them reap the rewards of running a great junior band this weekend.
Melingriffith 2
With some inconsistent results and 2 withdrawals over the last 2 years we are interested to see what Martyn Ford can coax out of his players this weekend. With the backing of the mighty Melingriffith banner behind them, they definitely show promise of throwing a cat among the pigeons on Saturday. After a great 2nd place at the recent Penarth entertainment contest we are eager to see how badly they want the silverware.
RAF St Athan
Under the skilful baton of Alan Bourne RAF St Athan have shown they are more than capable of grabbing one of the qualification places this year with a string of 5 placings out of 6 contests! They achieved a solid 4th place last year but we are sure that Alan will want to pull out all the stops this year for a chance to hold the silverware.
Severn Tunnel
After some mid table results over the last year and withdrawing from last years regional, MD Daniel Dennis will be extracting the very best out of his players this weekend. We are looking forward to hearing the band back on fine form on Saturday.
Ynyshir
Under the leadership of Dean Evans we are looking forward to hearing the first test piece they will play since Dean taking over the reins. With a strong mid table performance last year and the band full of young players getting better all the time we are sure that they will be after a top table finish this year. 
Upper Rhondda
In their first regional since the appointment of their new MD Graham Shepherd, Upper Rhondda will be looking to get back into their prizewinning ways. Having some fantastic results between 2016-2018 they have shown that with the right mindset they can always pull in the silverware. 
Usk
Having only competed twice in the last year we are excited to see what form Usk are in this weekend. Under MD James Jones last year they pulled out a fantastic performance and came away with 2nd place and a ticket to Cheltenham, even though they performed well they came away with 15th place. We are sure that they will want to qualify again this year and settle some scores up in Cheltenham.
Prediction
Another tough section this year with some really strong bands, such as Beaumaris, RAF and Briton Ferry, also fresh from promotion it will be exciting to see what Gwaun Cae Gurwen will have to offer this Saturday. All in all it will be another exciting adventure as we wade through the seas of no less than 9 performances of Andrew Bakers "Endurance" it's all to play for in the section to kick off an exciting weekend of banding in the Great Hall in Swansea.
For us it's:
Beaumaris
RAF St Athan
Briton Ferry
Ynyshir
   Dark Horse: Gwaun Cae Gurwen