News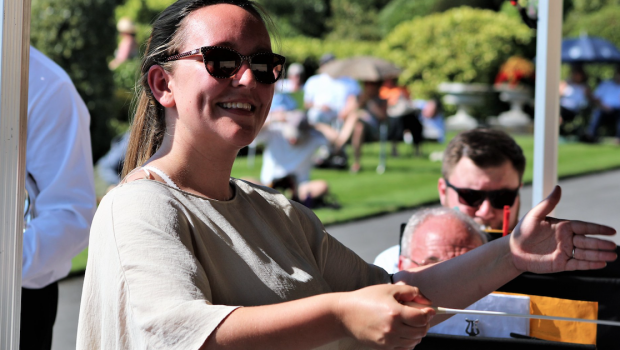 Published on March 4th, 2020
Deepcar Look For New MD As They Say Goodbye To Cathryn O'Shea
We are sad to announce that MD Cathryn O'Shea will be leaving Deepcar Brass Band after the Yorkshire Area on the 8th March.
Cathryn took up her first conducting appointment with the band just before the area in 2016 while the band were in the fourth section. Since then, hard work and consistent results saw the band gain promotion to the third section for the first time in the band's history where they have held this position for a year.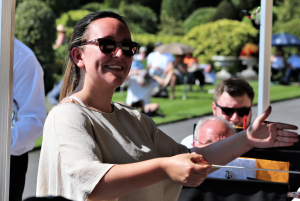 Cathryn said: "I want to thank the band for an enjoyable 4 years as their Musical Director and for their hard work in achieving promotion, and the other contest successes we've had.
I'm a different woman (with a different name!) from when I joined the band in 2016 and owing to other commitments, I feel that I cannot give the band the time they deserve. I wish to focus on my health, my home and my husband, as well as my other responsibilities, being the Chair of a National Church Conference. I do wish the band all the best for the future and hope that we can end our relationship with a great performance at the Areas next week being the only Yorkshire band with a female conductor – a fact of which the band is very proud!"
The band's Chairman, James Broadhead, said: " Since our very first rehearsal with Cat, we knew that she would fit in perfectly with the band. We cannot thank her enough for her hard work and dedication over the past 4 years. She was at the helm when we made our ascent into the 3rdsection and she will be sorely missed by all at Deepcar "
The band welcome applications for the position of Musical Director to continue to improve our music-making and expand the band's reputation and repertoire further. The band rehearse at Deepcar Village Hall, Sheffield every Monday and Friday, 7.15pm – 9.15pm.
Please apply in confidence, or request more information to:
James Broadhead (Chairman): 07762 835553 [email protected]