News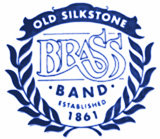 Published on March 5th, 2020
Newbould Beginnings For Old Silkstone Band
Old Silkstone Band are pleased to announce that the talented George Newbould has agreed to lead the band moving forward in to 2020 and onwards!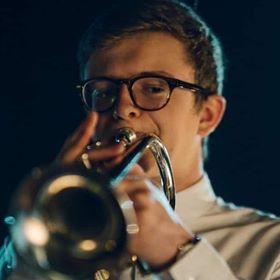 George was born and lives in Sheffield. He started playing the cornet aged 9, starting with the Loxley Silver Band where his mother introduced him to banding. He quickly moved up through the cornet seats and moved on to play cornet with Ireland Colliery Chesterfield Band. After just a few years, George was made the Principal Cornet of the band and was part of one of the bands most successful periods; seeing them progress from the 4th section to the 1st section in just 4 years.
Aged 15, he moved to his first Championship section band at Thoresby Colliery. He played with the band for around 6 years, with a brief interlude playing with Foresters Brass after moving to Loughborough University. In 2016, George was appointed Principal Cornet at Thoresby Colliery Band, aged just 19; he was one of the youngest principal cornet players in the band's history.
Whilst at Thoresby, he enjoyed being a featured soloist at many of the band's concerts as well as playing at the Royal Albert Hall twice for the National Brass Band Championships. He is currently Principal Cornet with the Hepworth Band, one of the Yorkshire Regions best bands.
Whilst studying Materials Engineering at Loughborough University, George still remained active with his musical commitments. He was awarded the Loughborough University Music Scholarship in 2016, a winner out of many talented applicants. He also enjoyed playing trumpet with Tuxedo Swing and Nottingham Jazz Orchestra.
Whilst at University, he made the short trip every week to Nottingham to play with the University of Nottingham Brass Band and for his last 2 years at University was the conductor of the band. He enjoyed many successes as conductor, including, numerous entertaining concerts, being twice winner of the Yorkshire and Humberside Contest, top 6 finishes at the Unibrass contest (the premier national university brass band competition) and being the top ranked university brass band to attend the famous Whit Friday March Contests in Saddleworth.
George has also guest conducted Championship Section bands in the Midlands including Foresters Brass and Thoresby Colliery Band. The band has one of its busiest years ahead with a variety of different concerts and contests.
We are already hard at work, with George putting the band through it's paces, on a very entertaining and somewhat challenging concert programme which we are looking forward to performing.