News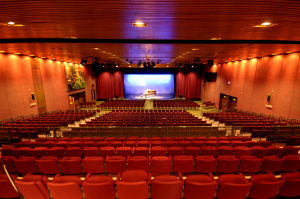 Published on March 5th, 2020
Preview & Predictions: Midlands Regional Brass Band Championships 2020 2nd Section
Midlands Regional Brass Band Championships 2020 2nd Section
SUNDAY 8th March 2020 – THE CIVIC HALL, BEDWORTH 
1st Draw: 9.00 am
2nd Draw: 10.30 am
Adjudicators: Mark Wilkinson & Brian Rostron
Test Piece: The Golden Sabre Kit Turnbull
Preview
Although written as a single, continuous work, The Golden Sabre is a series of musical portraits shaped around Denis Davydov's military actions during 1812, alongside the ideals and themes thatdefined Hussar poetry. In keeping with the subject matter, this is an unashamedly 'romantic' piece innature, attempting to reflect the ideals and themes contained within Hussar poetry.
It is clever, colourful writing, romantically tinted, much like its hero, with a quixotic feel for his personality – right down to the Terry Thomas twist in his moustache. The composer directs the conductors in their battle plans like a Field Marshall from a desk well behind the battle lines of the contest stage; 11 episodic chapters dictated by the metronome as well as the descriptive adjective –from a Deciso crotchet = 80 to open, to a Vigoroso 'death or glory' finale. Throughout there are plenty of moments of drama, pathos and passion (including a lovely Ukrainian folk song) as well as tricky little corners to negotiate with care and attention.
Current Form
The Midlands area second section contest brings together 13 Bands all very capable of getting to the finals in September.
Avonbank (Evesham)
A band who will be looking to improve on last years 11th placing and a good solid performance here could see them move up the table.
City of Coventry
Now under new MD Jonathan Fearn come to Bedworth on the back of a brilliant 1st place at Butlins in January. If they can repeat that form here they will certainly be a contender.
Cleobury Mortimer
Appearing in the second section after getting promotion last year and will certainly be looking to make a mark at this level.
Gresley Colliery
The in form band in this section. Winners last year they played excellently at Butlins in January to earn a great 3rd placing. Could this be their year again this year?
Glossop Old
Here in the second section after not competing last year and being relegated from the first section. They will surely be looking to bounce back with a good performance this weekend.
Ibstock Brick
Under the baton of the experienced Dave Lea arrive in Bedworth after a good 7th placing at Butlins in January. After the same placing here last year can they do better this time round and climb up the table?
Ireland Colliery
A Band who had a good solid 6th placing here last year and will be looking to better that this time round.
Leicestershire Co-Op
Relegated from last years first section, will also be looking to get a speedy return to the higher section.
Market Rasen
Played well here last year and earned a creditable 5th place. They will be looking to equal or improve that position this year.
Shirland Welfare
Conducted by Lynden Cooper had a super 3rd placing here last year and will surely be confident that they can equal or improve that result with a trip to Cheltenham.
Tintwhistle
Placed 9th at Bedworth last year and will be looking to better that this year. A good performance could see them heading towards a podium finish.
Wellington (Telford)
Promoted from the third section last year are back in the second section after a few years competing in the lower sections. They could be a surprise contender for the prizes this year.
Wigston
Placed 8th here last year come full of confidence after a 2nd placing at the ODBBA winter contest 2 weeks ago when they performed this test piece. This could be a good omen for a better result here this year !
We wish all the bands competing the best of luck and look forward to hearing your performances.
Prediction
Gresley Colliery
City of Coventry
Shirland Welfare
Wigston
Ibstock Brick Brass
Market Rasen
Dark Horse: Wellington (Telford)