News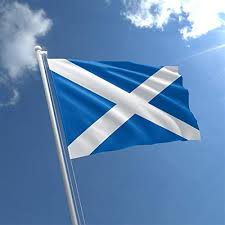 Published on March 5th, 2020
Scottish Brass Band Championships 2020 2nd Section Preview
Second Section
Pre Drawn – Commences at 9.30 am on Saturday, March 7th
Adjudicators: Anne Crookston & Jappie Dijkstra
Test Piece: The Golden Sabre Kit Turnbull
Annan Town Andrew Warriner
Broxburn & Livingston Charlie Farren
Clackmannan & District Ross Brotherston
Irvine & Dreghorn Lewis Bettles
Jedforest Instrumental Philip Rosier
Lochgelly Paul McKelvie OBE
Perthshire Brass George D Annan
Selkirk Silver Colin Kemp
St. David's Brass John A Dickson
St. Ronan's Silver Gordon Jenkins
Kit Turnbull's, The Golden Sabre is another one of those pieces that has been getting a tough reading from some corners of our movement. Much like its predecessor, Rise of the Phoenix, it shouldn't really cause too many issues if you simply look at the notes, Bb basses especially should find this piece accessible. And yet, as with so many of the pieces aimed at the "middle" levels, it is once you start dissecting the music itself, how it is constructed, how it comes together, how it sounds at its very best, that the "test" of the piece comes to light. I remember reading and hearing about how tough Rhapsody for Brass had been for bands of this level a couple years ago. Some of the comments that at times seemed so devoid of encouragement that they veered close to being brutal, focussed on how music making should be an endeavour of mastery – with second section bands constantly challenged to play together, play in tune and play with dynamic awareness. In essence, playing with style – taking notes, mastering them and delivering a performance. Maybe there was a point, maybe the relative difficulty of Rhapsody did get in the way of the music. The exact opposite should be true this time round. 
Preview
Style and musical empathy are at the very heart of The Golden Sabre. Consider for a moment the practicalities of trying to perfect a 12 minute piece with 26 stylistic instructions that range from "Calmato" to "Giocoso" to "Trionfale"; a score that begins with a bugle call that moves into a dance, a drinking song, a march of defeat; the consistency of counting required to move from quaver counting of 10 to 6 to 9 to 8; of being aware that whilst the first dance movement is at one speed, its mirror at the end is slower and more considered. You don't need complex note groupings and rhythms to know that music is being made here. And spare a thought for some of your friends round the stands: I wouldn't be surprised if a percussionist wins "best instrumentalist" in more than one region or nation round the country; and the responsibility being placed on the back row cornets to hold the music together in places with compound rhythmic passages that would concern some on the front row, is pretty unique. As for the bands themselves, I have a feeling you will find that all bands will play this piece – the question is how many of them will play it to the epitome of the potential it carries?
Arbroath Instrumental won't be joining us for this year's contest. This youthful band that has drawn some really composed and musical performances in recent years will be missed. We hope to see you with us again next year.
Prediction
We unfortunately won't be having a prediction on this section as our reporter will be engaged in contesting in this section, so we feel it unfair to predict when we will be taking part and not being able to commentate on proceedings.
We hope you all have a fantastic 2nd section contest. Good luck and enjoy.
The All4Brass Team.