News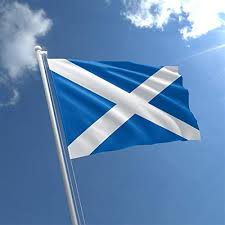 Published on March 5th, 2020
Scottish Brass Band Championships 2020 -Third Section Preview & Prediction
Scottish Brass Band Championships 2020 -Third Section 
Pre Drawn – Commences at approx. 1,30 pm on Saturday, March 7th 
Adjudicators: Dave Barringer & Sandy Smith
Test Piece: Endurance by Andrew Baker 
Bands 
1 Barrhead Burgh Graham Dow 
2 Buckhaven & Methil Miners Chris Mansfield 
3 Croy Silver Kenneth Blackwood 
4 Dysart Colliery Kenneth Letham 
5 Highland Brass Mark Bell 
6 Langholm Town Chris Shanks 
7 Penicuik Silver Robert W Fraser 
8 Renfrew Burgh Mark James 
9 Shotts St. Patrick's Andy Shaw 
10 Whitburn Heartlands Ian Fleming 
Preview 
Ahoy maties, be you ready for some nautical madness yar? Ok, maybe not. But the "narrative variations" on Ernest Shackleton's Southern Ocean voyage should still send bubbles of excitement rippling through the audience come contest time. Endurance by Andrew Baker is a highly intelligent piece of writing, mixing styles and melodies into a score that uses a nautical theme to showcase the breadth of brass band musicality. And the real joy, it is eminently listenable to. You'll be foot-tapping your way through the piece before you realise – that Soprano bit was good, or that was a lovely Flugel moment, or listen to the how that melody has been passed round the band. Third Section bands that are looking to make the grade will have to traverse the, sometimes, rough open seas of musical timbre and sound quality if they are to reach port.
Ok, Ok, enough of the puns – to the bands that will be showcasing their talents.
Barrhead Burgh 
The current Fourth Section Champions of Scotland and they have been a good listen at this level for a number of years. Their performance of Stantonbury Festival was excellent and previously their World Tour was also there or there abouts. They have had an element of instability recently that resulted in them not travelling to Cheltenham, but Graham Dow should have a band more than capable of drawing the music from this piece.
Buckhaven and Methil Band
On their day, Buckhaven and Methil Band are a match for anyone at this level and under Andy Shaw and David Neil previously have taken home top three positions in four contests since 2016, one of which was a very commendable 3rd place in the Scottish Championships in 2017. They have tended toward the middle of the table in their last couple Scottish outings but with Chris Mansfield at the helm, who comes with plenty of experience in both the Second and Third Sections in Scotland, they will be looking to make a step up into the trophy places.
Croy Silver 
Competing in the Third Section having been in the Second/First since 1995. Their contest experience is mainly contained to the Regionals, with a few occasional outings outside of Perth. You would think that their upper level experience will serve them well and certainly they are capable of excellent playing, a 2nd place in the Second Section in 2015 playing Variations on Maccabeus is testimony to that. Kenneth Blackwood has also been at Croy since 2007, he will know exactly what they can bring to the table.
Dysart Colliery Silver Band 
Under the guidance of Kenneth Letham have enjoyed their extended period out of the bottom section, beginning in 2018. There have been a couple of good results in there too, a 7th place out of 19 in 2018 Band Supplies Scottish Challenge being a particular highlight. Their organisation is now bringing through a number of younger players and whilst last year's result put them at the bottom of the pack entering into 2020, they are capable of moments of real musical sympathy and lyricism.
Highland Brass
One of these good news stories you love to read and hear. Only instituted in 2013 in the previously brass-baren lands of Inverness and surrounding areas, their burgeoning organisation now sports both a senior and future band. They have travelled to every Scottish contest since 2014 and their reward for that dedication and commitment: winning the Fourth Section in 2018. They will be hoping that their first year in the Third Section, a commendable 7th place, will by no means be their last, and Mark Bell will pushing for an even better result this year.
Langholm Town Band
They are one of the longest serving Scottish Third Section Bands performing this weekend and they tend toward mid table stability. They are good, absolutely no doubt about that, but have struggled to break into the "very good" that is required to escape into the Second Section. The Whitburn and Salvation Army stalwart, Chris Shanks has an enviable eye for detail and ear for the music he leads, this could very well be their year.
Penicuik Silver 
One of the first real beneficiaries of the change in promotion systems that averaged scores over 2 years to decide on promotion and relegation. Having scored a 3rd and 6th place in their last two years in the Fourth Section, they arrive knowing that their task will be a step up from previous years. Robert Fraser will be looking to ensure that Pencuik's stay in the Third Section will at last into next year. They can make some really nice sounds as a band and if they can master the technicalities of this test piece they may achieve a good result in Perth.
Renfrew Burgh 
Just missed out on an immediate return to the Second Section last year, grazing the promotion places with their 3rd place trophy. However, that means they start this year at the top of the pile and, to be honest, if they play to their potential, they will be tough competition to topple. In Mark James they have a conductor who is being trusted with the fate of First Section Newmilns and Galston – and if he can bring some of that quality to Renfrewshire, they may just be winners.
Shotts St Patrick's
Now in the Third Section having been playing at the level above since 2005. It has been a difficult period for them recently, but you have to assume that their experience playing in the level above with high difficulty music will aid them as they seek an immediate return to the Second Section. It will be intriguing to hear how they are guided by Andy Shaw; this is the first of two bands he will conduct at the Scottish Championships. If they are dedicated to the cause, this test piece should be well within their capacity.
Whitburn Heartlands
Ian Fleming leads Whitburn Heartlands to the stage again this year having already been a trophy winner in 2018 with the intermediate band of the West Lothian powerhouse. You have to admire the Whitburn organisation of which they are an integral part, but it also means that this sometimes very young band can have a relatively high turnover of players. Much will depend on whether or not they have retained the services of the talent making their way through one of the best systems in Scotland. When Heartlands comes to the stage with those players on form, they are, quite rightly, a force in lower levels.
Predictions:
We think Renfrew are the band to beat this year but the other two that join from the Second Section, Croy and Shotts will be right up there; Second Section draftees don't tend to stay for a long time in Scotland's Third Section. Langholm Town and Buckhaven make up our top five and we just wonder if Dysart may sneak a result in what is a pivotal year for them.
1.     Renfrew Burgh
2.     Croy
3.     Shotts St Patrick's
4.     Langholm Town
5.     Buckhaven and Methill
Dark Horse: Dysart Colliery