News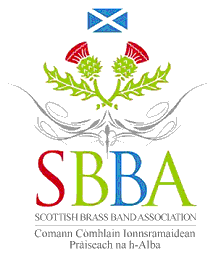 Published on March 9th, 2020
Test Pieces For Scottish Open
Test pieces selected for Scottish Open
Five test pieces for the top flight bands taking part in the Scottish Open contest later this year have been announced. The music selected for this year's event – in the 125thanniversary year of the Scottish Brass Band Association – have all been commissioned in previous years by SBBA.
The pieces from which the bands can chose are:
St Magnus (Kenneth Downie)
Gallery (Howard Snell)
And When the River Told (Simon Dobson)
Macbeth (Peter Meechan)
Muckle Flugga (Rory Royle).
Full parts and scores can be purchased from the brass band music shop at http://www.brassband.co.uk. The Scottish Open championships will take place at the Perth Concert Hall on Saturday 28thNovember.