News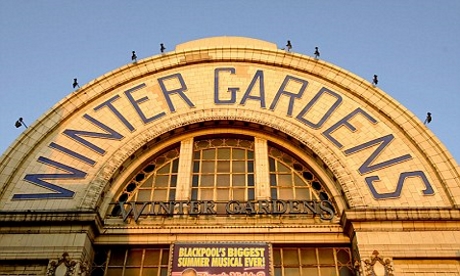 Published on March 17th, 2020
2020 Spring Festival – Postponed
The organisers of the British Open have announced that the 2020 Spring Festival has been postponed.
The Spring Festival Grand Shield, Senior Cup and Senior Trophy were due to take place at Blackpool's Winter Gardens on Saturday 9th May.
This follows consideration of official government advice and medical recommendations issued yesterday, Monday 16th March and discussions with the Winter Gardens.
Later date
However, we have been informed that following dialogue with the management of the Winter Gardens, the Spring Festival organisers feel that it may be possible to look at potential dates to hold the competitions later in the year once the current situation has been resolved and it is safe to do so.
We understand that the Winter Gardens will be issuing their own press statement later today regarding events at the venue.
Official advice
Martin Mortimer said: "We have taken on board the official advice and information given this week and acted accordingly so that competing bands know where they stand in terms of hotel and travel arrangements.
We are of course deeply disappointed that we have to postpone our Centenary celebration of this great old contest, but these are exceptional circumstances and the decision has been made with health considerations foremost in our thinking
We hope that by following official Government advice and recommendations, in due course we will be able to reschedule the contests in Blackpool, later this year if possible, and we will keep the bands fully informed.
We will also keep bands involved in the British Open Championships, due to be held at Symphony Hall in Birmingham on Saturday 12th September, up to date with information regarding any developments that may affect this competition."
Updates
Updates will also be provided on the British Open website www.thebritishopen.net
*Story courtesy of 4BR