News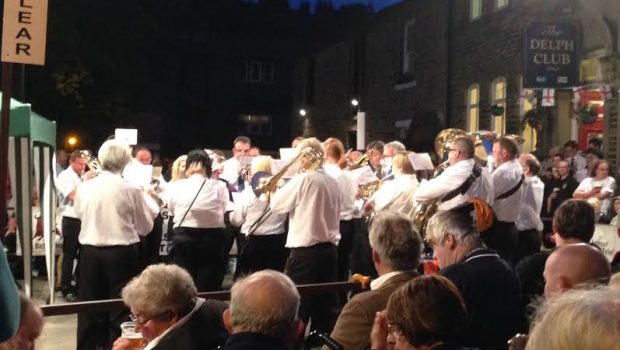 Published on March 19th, 2020
Confirmation Of Whit Friday Brass Band Contest Cancelation
Tameside
COVID-19 UPDATE

Please read the statement below from our Chairman in relation to the 2020 Tameside competition
"In light of the Government's advice regarding large scale public gatherings and in order to protect both the banding community and the public at large, 'The Friends of Tameside Whit Friday Brass Band Contest Committee'  have taken the unprecedented step to postpone the 2020 contest in Tameside until 2021.
Whilst we want to apologise for any inconvenience this may causes, we can assure you all this decision has not been an easy one to make and has not been taken lightly.
We firmly believe the postponement is in the best interests of all groups involved; bands, organisers, volunteers and the wider public.
The Whit Band contests are one of, if not the oldest brass competitions in the country and have been running for well over 140 years. This legacy and heritage of the event is of utmost importance to us and we will do everything we can to ensure the contests continue into 2021 and beyond."
Adam Pickles
Chairman
The Friends of  Tameside Whit Friday Brass Band Contest Committee
19/03/2020
Saddleworth & Oldham District
It is with great regret that the Saddleworth and Oldham group of Whit Friday Band Contests have made the decision to cancel the event on 5thJune 2020.
Following Government guidelines on Pandemic Covid-19 and taking into
consideration the projected peak of the infection, it was the consensus
of opinion that we have a 'duty of care' to protect all participants and
therefore should adopt a responsible and proactive approach for the
safety of everyone. The decision has been made taking into account the
recommendations of Brass Bands England who were following the advice of
Public Health England, it has been taken now to avoid unnecessary
expense being incurred to bands by booking of coaches and possibly
accommodation etc.
We would like to thank Oldham Council Officers, GMPolice, the bands
and the public in general for their support at this difficult time.
We look forward to putting on a great show on 28th May 2021.
Bob Rodgers (Chairman Saddleworth and Oldham District Whit Friday Contests)