News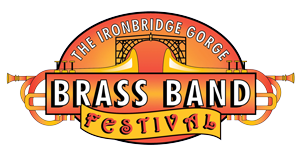 Published on March 20th, 2020
Ironbridge Gorge Brass Band Festival – Cancelled
Following our regular committee meeting this week, we have decided to cancel this years' event. It wasn't an easy decision to make but essentially it is out of our hands. Clearly the severity of the Covid19 virus has effected everyone and particular groups are more vulnerable than others. Much of our audience and indeed many of our band members are in a more senior age group and we don't feel that even with the Festival being some months away, we could guarantee their safety from this disease.
Moreover, there are many other factors that would make it very difficult for us such as event insurance being unavailable should there be a cancellation. We pay deposits on infrastructure elements and could not afford to lose this cash. Our search for funding this year would be extremely difficult as the council committees will not be sitting for some time and understandably the funding could well be needed elsewhere.
All in all we are totally gutted that we won't be running this year and we know how much the public and players enjoy the event and it's atmosphere. I do hope you will join us next year and we will endeavor to secure a date and announce this sometime in the Autumn.
Thank you for your ongoing support
IGBBF Committee