News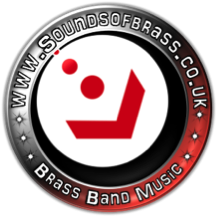 Published on March 23rd, 2020
BBC SOUNDS OF BRASS – Worldwide
Broacast on BBC Radio Cornwall, Devon, Guernsey & Jersey every Sunday evening at 8pm and on Bristol, Gloucestershire, Sumerset Sound & Wiltshire every Monday 1am to 2am.
Produced & Presented weekly by Philip Hunt since 1985.
Available live and listen again every week on the world wide web through the BBC Sounds.
Live on Sundays at 8pm or 1am British Time or at any time for 30 DAYS after the Broadcast. To hear this week's programme instantly go to the Web Site of the BBC Local Radio Station you are listening to and click on Live or Listen Again, then Schedule.
For those listeners who can hear the Programme on their TV through the Freeview Radio Channel you can now set your system to record the Programme on a weekly basis by going to the Radio Programme Guide and finding our broadcast time. At the moment the BBC Local Radio Stations on the Freeview Radio Channel can only be accessed within the individual Radio Station areas, which is why some numbers are duplicated. 
The Freeview numbers for the Stations available are:
BBC Radio Bristol 719, 
Radio Jersey 719, 
Radio Devon 720, 
Radio Guernsey 721, 
Radio Cornwall 721, 
Radio Wiltshire 721, 
Radio Somerset 722, 
Radio Gloucestershire 735.
You can also listen to and download the Programme on your Smart Phone by downloading the BBC SOUNDS APP @ www.bbc.co.uk/sounds
Requests and Comments welcome at E-Mail [email protected]
Telephone 01752 843919
Twitter: @Sounds_ of _Brass
Check the Sounds of Brass Blog at www.sofbblog.wordpress.com every week for programme details, brass band articles and information.
Coming Up
Sunday 5th April 2020.
UNDER TWO FLAGS Bramwell Coles
JOY IN MY SOUL Erik Silfverberg
Trombone Andrew Justice, Cornet David Daws
International Staff Band of The Salvation Army Staff Bandmaster Dr Stephen Cobb
FINALE to THE SECOND SUITE, DAPHNIS & CHLOE
Maurice Ravel arr. Howard Snell
Eikanger Bjorsvik Band Conductor Howard Snell
DUO CONCERTANTE A Faville arr. Alexander Owen
Cornet Peter Read, Euphonium Graham McEroy
Besses O'The Barn Band Conductor  Roy Newsome
TEA FOR TWO Vincent Yeoman arr. Howard Snell
Percussionists Alan McNeil-Watson & Rhydian Griffith
Tredegar Town Band Conductor Ian Porthouse
BALLET MUSIC No. 2, ROSAMUNDE Franz Schubert arr. Wilfred Heaton
RESURRECTION, FINALE SYMPHONY No. 2
Gustav Mahler arr. Christopher Wormald
Black Dyke Band Conductor Professor Nicholas Childs
DON'T IT MAKE MY BROWN EYES BLUE Richard Leigh arr. Hugh Nash
Flugel Horn Catherine Owen, Tenor Horn Helen Varley
Hammonds Saltaire Band Conductor Morgan Griffiths
FLOWER DUET Leo Delibes arr. David Childs
Flugel Horn Joanne Childs, Soprano Cornet Michelle Ibbotson
Cory Band Conductor Dr Robert Childs