News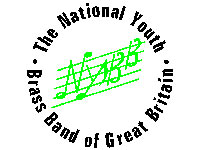 Published on May 11th, 2020
NYBB & NCBB Residential To Be Replaced With Virtual Courses
The National Youth Brass Band of Great Britain (NYBB) and National Children's Brass Band of Great Britain (NCBB) residential Summer courses are to be replaced with a possible virtual course
The 2020 residential Summer courses of both the NYBB and the NCBB are to be replaced with a possible innovative virtual course in light of the ongoing global pandemic Covid-19.
The decision was made by the NYBB's board of trustees following two recent virtual board meetings, and which also followed discussions with Repton School, the planned location for both physical courses.
Dr Robert Childs, Chairman of the NYBB, speaking of the cancellation, said: "The decision to cancel both residential courses was a very difficult one to make, but in the current era of social distancing and in light of the ongoing pandemic, we felt it was the right decision to make.
"We apologise for the inconvenience and the inevitable disappointment this will cause to our members, but we felt the decision was made in the best interest of our students, staff and supporters alike. More details on the exciting potential virtual course will be released soon."