News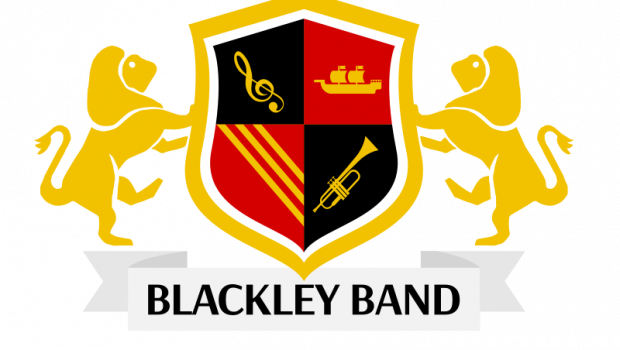 Published on May 13th, 2020
Blackley Band Honour Manchester's Heroes On VE Day
Blackley Band are delighted to have been able to support Manchester City Council in commemorating VE Day and honouring the bravery and sacrifice of those who fought for our freedom 75 years ago.
The cenotaph in Manchester was due to be a focal point on Friday for VE Day proceedings. Planned events had included a military parade and a massed gathering of celebration and remembrance, but these, like many other events across the country, were put pay to by the ongoing coronavirus pandemic.
Blackley Band were approached by Manchester City Council, who had decided to rise to the challenge of honouring our heroes in the most fitting way possible under the circumstances, by means of technological innovation.
The end result was a socially distanced performance by the band of one verse of the hymn tune Eventide, which was included as part of an online remembrance service, streamed from the council's official social media feed at 11am. The service also included readings and acts of remembrance by the Lord Mayor and Deputy Lord Mayor of Manchester, and featured historical footage from the Manchester Metropolitan University archives.
Precluding a 2 minutes silence at 11am to remember the fallen, the band's principal cornet player Tom Molyneux was shown on screen sounding the Last Post at Manchester Cenotaph. Tom had collaborated with the City Council to film and pre-record it earlier in the week at the cenotaph. The footage was later shared on social media has garnered unprecedented attention, being shared more than 24,000 times as of Sunday evening.
At 2:55pm, when brass musicians right across the country stood outside their front doors to pay their own respects by sounding the Last Post, Manchester City Council broadcast a separate video, again featuring Tom along with fellow Blackley Band cornet players Paul Whitehead and Chrissy Chalk-Smith, all sounding the Last Post and Reveille from the safety of their own homes.
Chrissy was also delighted to appear outside her front door playing the poignant bugle chords on the homepage of the Guardian newspaper website.
A spokesperson for the band commented:
'It was an honour for us to be part of Manchester City Council's online VE Day proceedings and to be able to pay homage to the bravery and sacrifice of those who fought for our freedom, both at home and overseas.'
'It was particularly fitting and poignant that Blackley Band should have had this honour, given that the band's origins can be traced back to 1941 as the band of the North Manchester Home Guard, who undertook the monumental role of defending our home front, which ultimately contributed to our victory in 1945'.
'Tom remarked afterwards how eerie Manchester City Centre was when he was filming and it's a shame that the planned VE Day proceedings couldn't take place, although the reasons are completely understandable. However, all credit goes to Manchester City Council for rising to the occasion with their creativity and innovation'.