News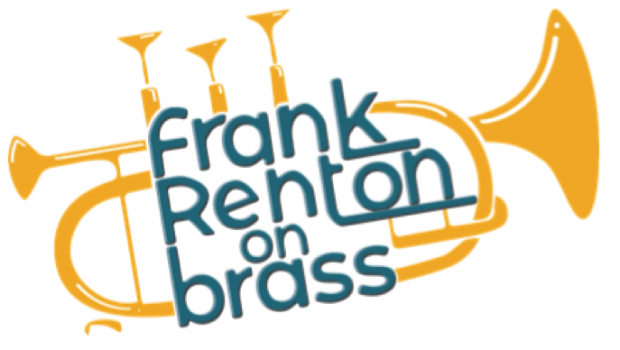 Published on June 27th, 2020
Frank Renton On Brass
A new way to hear the best of brass sounds, old and new, from all over the world.
Frank Renton has launched a new subscription podcast channel with a great range of music, anecdotes, interviews and thought provoking ideas. As Frank says,
"I have been involved with brass bands one way or another since I was twelve years old, a not inconsiderable length of time! As a teenage player in bands I found the whole thing so exciting, the music, the creativity, the people each of whom has a story to tell, but most of all the sound.
That's what Frank Renton on Brass is all about, the vitality and drive of the music making, and at the same time the emotions that it creates in the listener."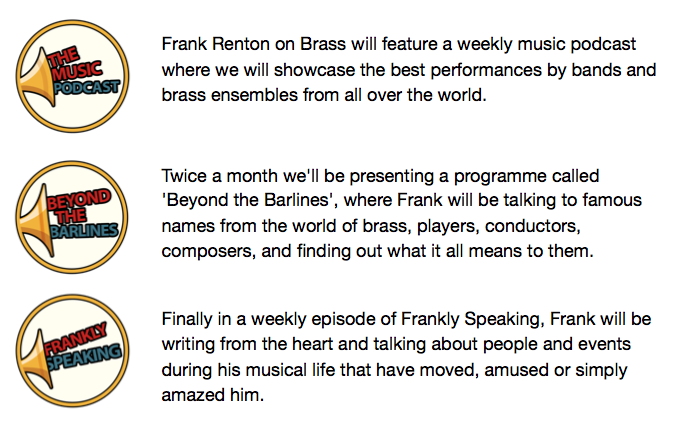 Frank Renton has doubtless the best known voice in the world of brass, and his experience as player, conductor, composer, arranger and commentator has given him an unrivalled background to create all sorts of musical entertainments.
After 23 years presenting BBC Radio 2's primary brass band programme he has now launched his own platform to share his love and knowledge of all things Brass. The programmes will continue to be produced by his long-time colleague at the BBC, Terry Carter, who will ensure that they are high quality entertainment in every way.
Frank wants his new podcasts to appeal to experts, players, aficionados and perhaps most of all people who don't know much about brass ensembles and bands but just love the sound that they make.
For little more than a cup of coffee a month, Frank Renton on Brass will share the best of brass sounds, old and new, from all over the world, with new content every week.
We're starting to spread the word across the world about Frank Renton on Brass and it would be great if you can help us.
You can find Frank Renton on Brass at
https://www.frankrentononbrass.com
We are also on Twitter @RentonOnBrass and on Facebook and Instagram @FrankRentonOnBrass.
For more information or to contact Frank, please email us at [email protected]