News

Published on June 30th, 2020
New Solo Horn at Fairey
Momentum continues at the Fairey Band as it welcomes Emma Conway as its new solo horn player. Emma hails from an exceptionally musical brass family and the band is delighted to be able to make this announcement. She joins the band after spending time in Norway studying at the Manger Folkehogskole.  Whilst in Norway Emma played with Manger Musikklag & Tertnes Brass Band.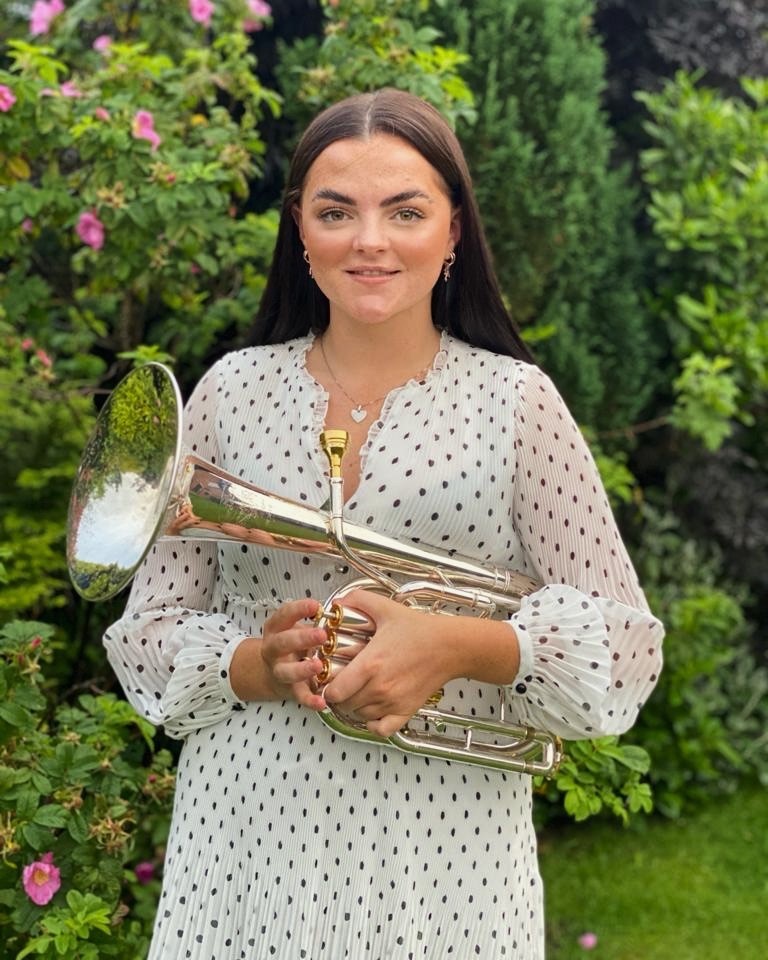 Prior to spending time in Norway Emma developed her musical career as a member of the Wardle Band under the leadership of her uncle Lee Rigg and father Sean Conway and from September she will continue her studies at the RNCM with Owen Farr.
Speaking of the appointment, Owen said: 'Emma is without doubt one of the most talented students I have had the pleasure of teaching and she is fast becoming a well established performer. It's a great move both for her and Fairey'.
Musical Director Adam Cooke also added: 'Despite Emma's relatively young age, she has a mature musical approach and style. Her appointment continues the band's commitment to investing in the best young brass players, and I'm looking forward to introducing Emma to our audiences in the near future.
Commenting on her new role, Emma said: 'I am extremely excited to be starting my next chapter as principal horn with the Fairey Band. I feel honoured to take up this position following in the footsteps of two of the greatest horn players Sandy Smith and Owen Farr. It looks to be a very exciting time for the band and I can't wait to be part of it.'