News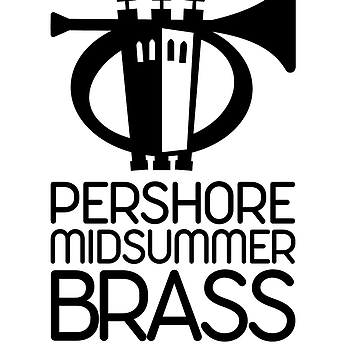 Published on June 30th, 2020
Virtual Pershore Midsummer Brass
A popular brass band festival that usually descends on the small market town of Pershore in Worcestershire each year, is to go online this year in the face of Corona virus restrictions.
Saturday 4thJuly 2020 should have been the big day for the Pershore Midsummer Brass festival. Held in Pershore annually this event brings together bands from across the midlands and beyond, in a unique non-competitive festival of brass with as many as 4 venues around the town including The Angel Hotel and The Star Inn, providing 12 hours of music. Due to Covid-19 this year's live event sadly had to be cancelled by the organisers who had been working on bringing bands together from as early as last July.
But the great news is that, inspired by other events online during lockdown, the hard-working committee have organised a programme for Pershore Midsummer Brass fans to be performed online. Bands who had originally been looking forward to attending the festival have kindly provided virtual performances. Bands have supplied footage, some of which has been produced through remote lockdown recordings, other bands have supplied various recordings over the years. No band is able to rehearse in person and it is a remarkable effort for any band to have produced any virtual recording.
As usual, the event will begin with a fanfare. This would normally be performed by a number of musicians who have to scale the heights of the Tower of Pershore Abbey. This year they will be thankful they do not have to climb the steps. Our Fanfare this year will be provided by the Jaguar Land Rover Band.
There will be performances every half an hour through the day from 10am. The event would normally provide 12 hours of music for fans of brass bands. At the moment, the final performance will be at approximately 4.30, however this may change if more bands provide performances. The final piece will be a performance of a new piece by Lockdown Brass. Lockdown Brass is a band with members from three of our local bands – Malvern Hills, Malvern Chase and Worcester Concert Brass, all of which are conducted and organised by Chris Licence. Their most recent recording, is a piece composed especially to honour the NHS during this difficult time 'Song for the Frontline', which is composed by Fodens Band's principle trombone player and first performed virtually by Fodens Band.
At present there are 15 bands with room for more. The programme will be on our facebook site on Friday 3rd July. One of these bands will be the Perscoran Band organised by member Liza who has supplied archive footage of the band. They had hoped to play as a reunited band at our live event this year, although they no longer play together. This is in celebration of 80th birthday in September this year of Gordon Hartley Bennett, their founder, who was also the founder of the original Pershore Midsummer Brass and well known to local musicians as he taught many to play brass instruments in local schools for many years.
A programme will be available on social media the previous day for those who already have a favourite band they wouldn't want to miss.
The performances will remain available on YouTube until 10pm Sunday 5th July.
John West, the chair of the Pershore Midsummer Brass committee says "We are, of course, disappointed not to be together enjoying wonderful music with good company, but be assured that next year we will be striving to make good on what we have missed this year. We are, like everybody else, hoping that 'normality' will return soon."
It is hoped this unusual method of sharing Pershore Midsummer Brass will reach many of those who would normally come to Pershore to listen to the bands play on a sunny July weekend. Perhaps this new technological method of performance will also reach new listeners who wouldn't normally have the time to spare to join us in Pershore, with families who are too busy to settle down for a full day of music, those who usually work at the weekends and maybe even some who had not thought to listen to brass band music before.
To be able to watch the performances on Saturday 4thJuly, interested listeners can sign up now to the festival social media for updates, where links to the performances will be released on the day, or to the YouTube channel https://bit.ly/2YUeVAi. Performances will remain live until the following day for anyone who misses the performances on the day.
According to John West "Maybe audiences will sit in their garden and enjoy the conviviality for which our event is known – even with a glass of 'conviviality' in their hand to enhance the delight of the day."
The committee would especially like to thank Chris and Heather License for all the technical wizardry and support. Chris is editing together the tracks supplied by the individual members of each band and will schedule the uploads every 30 minutes on the day. Once a band has 'played' the video will remain until Chris removes them at 10pm on Sunday, while Heather has certainly been integral in organising the bands.
The festival would normally have cost £7.50 per ticket for a whole day of music but this performance will be free for all to watch, with an opportunity to make a donation to Pershore Midsummer Brass to help run the festival this year and the next one in 2021.