News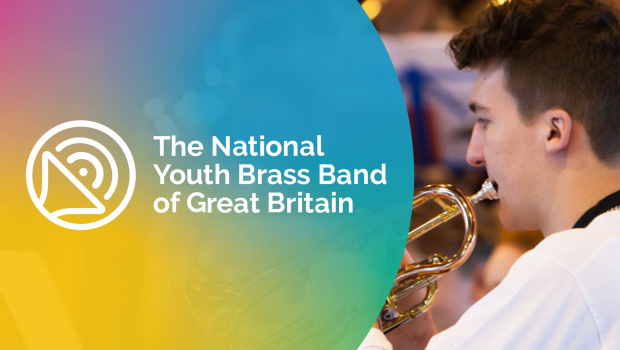 Published on July 6th, 2021
Fresh Summer Air at the Youth Band and Children's Band
With the heat and excitement of summer looming, The National Youth Brass Band of Great Britain, the UK's leading brass bands for children and young people which next year celebrates its 70th anniversary, is looking forward to its 2021 summer season.
The 2021 summer courses for both the Children's Band and the Youth Band will be the first residential experiences since before the start of the pandemic. Following current COVID guidance the courses will be very similar to previous years (although unfortunately without an OpenDay or Auditions) however there will be one unique change: the end of course concerts will be in the open air.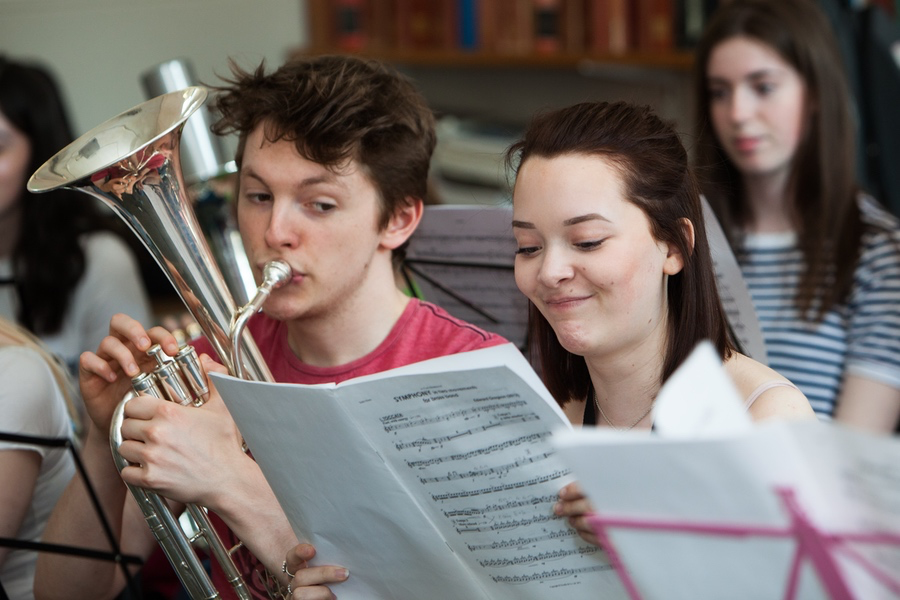 Royal connections
In residence in Repton, ancient capital of Mercia and the seat of Kings, the Children's Band and Youth Band courses will contain all the aspects of traditional courses, with exciting repertoire, industry-leading tuition and unique musical opportunities. One of the opportunities available will be the annual Harry Mortimer Solo Competition, and this year's event will see NYBBGB alumnus Captain Sam Hairsine RM on the adjudication panel. The winner of the competition this year will get the opportunity to perform as a soloist with the Royal Marines Band Service in concert.
"I am so excited to be an adjudicator of the prestigious Harry Mortimer Solo Competition! It will be lovely to be on the 'other side' after competing as a member, whilst bolstering the ever developing relationship that the NYBBGB has with the Royal Marines Band Service."
said Capt. Sam Hairsine RM.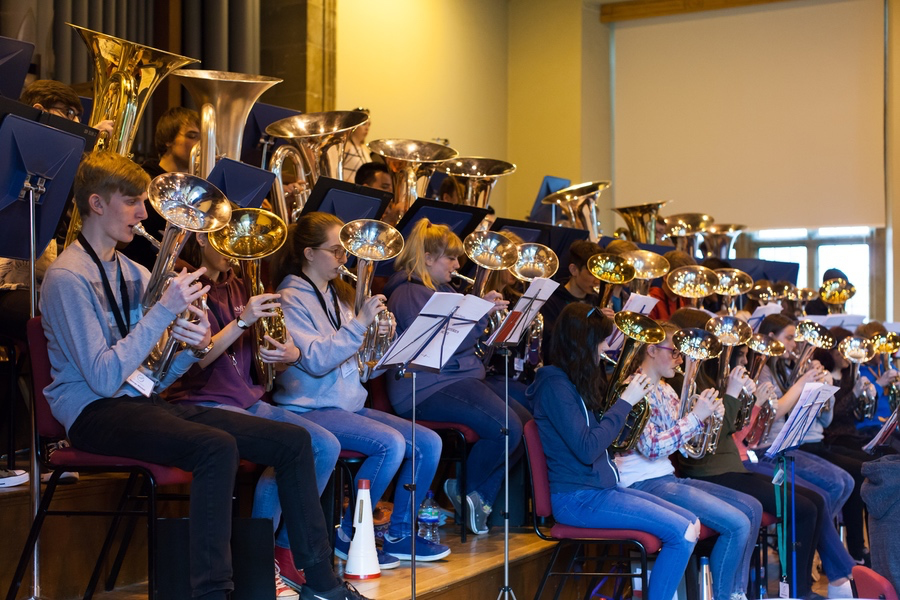 Summer Concerts ticketsAs part of the Youth Band and Children's Band courses there will be exciting outdoor concerts on 30 July and 7 August where the children and young people will perform. You can sign up for a free ticket, bring your picnic blanket, favourite food and drink, to listen to the wonderful music in complete COVID security.Mark Bromley, NYBBGB CEO said "Following the very successful live days we recently held we are doing all we can to offer our members a safe residential experience. The outdoor picnic concerts led by Phil Harper and Nick Childs will be a bit different from normal but I'm sure both the players and the audience will love them." To sign up and reserve a place at the concerts please visit the What's On pageof our website. Tickets will be free of charge but we will be asking for donations towards our 2022 Bursary Fund which has recently launched on Just Giving.
Watch our Spring Digital Concert and donateThe excitement of our Spring Digital Concert can still be accessed online and streamed here. If you enjoyed this free performance then please consider making a donation, in lieu of a ticket here.‍Search for the NYBBGB (funded by Arts Council England, the Department for Education and partnered with the Royal Marines Band Service) on Facebook, Twitter, Linkedin and Instagram or visit www.nybbgb.org.uk to keep up-to-date.