News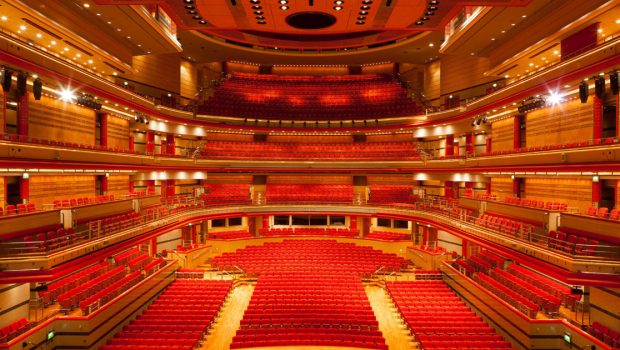 Published on July 28th, 2021
2021 British Open Moved To January 2022
Following discussions with the competing bands and detailed consideration of the potential constraints and safety measures required as a result of the Covid 19 situation, the organisers of the British Open Brass Band Championships have made the decision to postpone the 2021 contest, which will now be held 23rd January 2022 at Symphony Hall.
Speaking on behalf of the British Open, Martin Mortimer said:
'As organisers we have thought very carefully about the staging of this year's Open, and share everyone's desire to return to contesting, so this is not a decision we have taken lightly.
Whilst generally the situation is improving, we are mindful of potential concerns from both our audience and members of competing bands, and really appreciate the recent discussions with all our bands who have given us valuable feedback and support in making this decision, as well as close conversations with the B.Music team at Symphony Hall.
We have a significant new Test Piece,' The World Rejoicing' by Edward Gregson, that we have all looked forward to making its long awaited debut. It's therefore important to ensure that all the invited bands have the opportunity to take part and deliver their best performance, mindful of the challenges many of the bands are facing in terms of rehearsal time and the uncertainty regarding their members being available to play on the day as a result of the current situation.
Alongside this, we feel it is important for our audience to enjoy the experience of the day's contesting in a relaxed environment, as we are all accustomed to at Symphony Hall.
The preparation and lead in time involved in a number of key aspects of the event for our team, the bands and Symphony Hall require us to consider the timing of this decision, and we hope that everyone will appreciate the situation.'
In relation to the rescheduled date for this year's British Open on 23rd January 2022, all tickets purchased for the 11thSeptember 2021 event will remain valid for the new date. Please wait to be contacted by the Symphony Hall B.Music box office for any details around this process, or to claim a refund if you are unable to attend in January.
As with the rescheduled 2021 event, the 2022 British Open to be held on Saturday 10th September 2022 will be supported by Besson.