News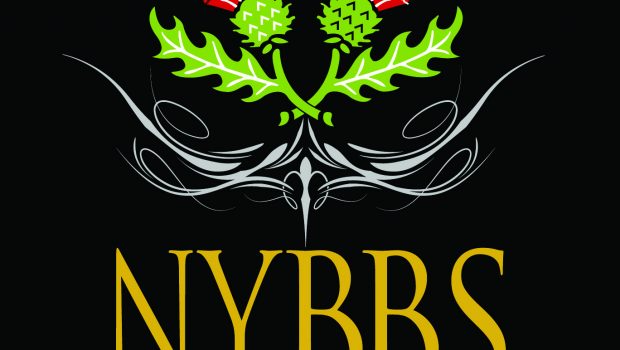 Published on August 19th, 2021
JustGiving opportunity to support the continuing work of NYBBS as COVID-19 restrictions are relaxed
Anyone who watched and enjoyed the live-streamed concert by the three bands of the National Youth Brass Band of Scotland (NYBBS) to mark the end of their summer residential course in Strathallan, Perthshire, a couple of weeks ago is now able to make a monetary contribution to support the ongoing development of the country's young brass musicians.
The Scottish Brass Band Association (SBBA) has launched a fundraising campaign which will continue to promote the work of NYBBS now that the restrictions from COVID-19 are gradually being lifted.
"I have been overwhelmed by the kind words and positivity shared by families, players and staff of NYBBS 21," said course coordinator and SBBA president Carrie Boax.
"It has made all of the extra planning and worry so worthwhile and I would do it all over again in a heartbeat."
This year's course saw the three NYBBS – Children's, Reserve and Senior – bands in separate bubbles requiring the players to be accommodated in three different residential units with music staff housed in a separate win of one of the boarding houses.
Further measures included the completion of COVID disclaimer forms, regular temperature checks and the use of bell covers on all instruments.
While added precautions against Coronavirus were a necessity throughout the week, it did not prevent the youngsters from having a fun learning experience with added activities like a silent disco, rounders and soft archery. These activities were made possible by securing a grant from Creative Scotland.
Carrie continued: "The course not only provided a positive week of music making for all involved, but moreover created an opportunity to begin to heal the wounds and reignite the passions of playing as soloists and as band members again.
"Here's hoping this is the start of a return to banding as we once knew it – with a much needed appreciation of how we should never take our movement for granted.
"I'm sure our youngsters will have gone back to their respective bands and shown them a thing or two on how to be positive and enjoy making music just for the sheer fun of it."
Carrie added: "Anyone who tuned in to the end-of course concert – which can be viewed on YouTube at https://youtube.com/watch?v=uvF8sPEJiCs&feature=share – and would like to make a donation to support the ongoing work of NYBBS, we would be very grateful.
"The money raised will help to keep in place all of the extra activities that NYBBS were able to put on over the residential course week which were vital in building social interaction and general wellbeing, something that was much needed after the last 18 months of restrictions.
"Be assured that all funds raised will be put to good use as we build and grow into the future."
If you wish to make a donation to help NYBBS, you can do so by following this link https://www.justgiving.com/campaign/NYBBS2021?invite=true