Sponsored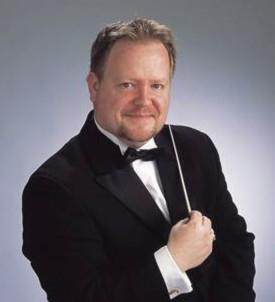 Published on January 25th, 2017
Russell Gray Announces Conducting Seminar
Following the success of previous events, Russell Gray has announced that he will once again join forces with The Bathgate Band in holding a conductor's seminar in West Lothian over the weekend of 17th to 19th March, 2017.
The event, Russell's sixth in the UK and third involving Bathgate, will include a series of workshops looking at baton technique and rehearsal approach, with practical advice and video reviews, and will culminate in a concert in Bathgate where all delegates will conduct the band.
In addition to the normal course, there will be a foundation course this year for new conductors running on 18th and 19th March which will feature the Bathgate Youth Band.
Russell Gray told A4B: "I'm looking forward to presenting my sixth conducting seminar in the UK and am delighted to continue the collaboration with the Bathgate Band. Alongside the individual pieces the delegates will be working on, we will also focus on The Land of the Long White Cloud by Philip Sparke which Bathgate will have played at the previous week's Scottish Championships. I am also delighted to welcome Stuart Black onto the faculty who will be leading the foundation course involving the Bathgate Youth Band."
Bathgate Band President, Gerry Duggan told A4B: "After two very successful years working with Russell, we are thrilled at the prospect of hosting another workshop. We will hopefully have the test-piece in decent shape for the delegates but the weekend also gives us a great focus immediately after the 'Area' contest in Perth. Most importantly, the involvement of our Youth Band in the foundation course is a great chance for our youngsters to continue to learn and develop."
NABBC members will receive a discount on participation fees for the course but places are limited, so please contact Russell soon for details via www.russellgray.co.uk, or email at [email protected]. Those looking to take part in the Foundation course can also contact Stuart Black at [email protected]