Sponsored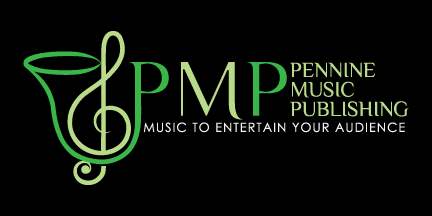 Published on March 21st, 2017
New Music Releases From Pennine Music
With the Regional Championships now behind us, these new music releases from Pennine Music come at the perfect time for bands getting ready to plan their Spring concerts.
New releases include works by the Carlton Main Frickley Colliery duo, Ben Hollings and Sam Fisher. Ben Hollings is the band's composer-in-residence and has an impressive portfolio of compositions to his name. Sam Fisher plays cornet with the band and is also enjoying a successful period as MD with the Old Silkstone Band.
New Releases
From the pen of Ben Hollings comes a fantastic new concert opener entitled 'Celebration'. The work can begin any programme with an exciting fanfare & hymn style structure. After the bold fanfare opening, the music settles into a setting of the hymn, Eventide, which features a flugel solo before a reprise of the opening fanfare material is combined with the hymn tune and the heroic theme to bring the piece to an exciting finale.
Brass In Concert is a showcase for lots of new material and last year, Carlton Main Frickley Colliery Band set their programme around the Great Fire of London. 'Resurgence' composed by Sam Fisher was used as the finale for their Brass In Concert 2016 programme. Written in three sections, the work graphically depicts London in its post-fire state and is a great addition to a band's repertoire looking to showcase something different.
For those soloists out there, one of Adele's greatest hits, 'Make You Feel My Love' has been beautifully arranged by Gavin Somerset as a Tenor Horn solo. This arrangement of the melodic song allows the soloist the freedom to express themselves with careful scoring beneath in this delicate work. A Bb soloist part is also included with the publication as an option.
Visit Pennine Music
You can view all these new releases, as well as the rest of the Pennine Music catalogue at www.penninemusic.com. Free PDF scores and audio samples are also available to help bands in their quest for new music.