Sponsored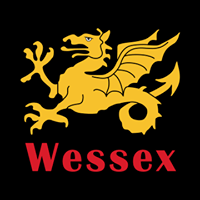 Published on April 18th, 2017
Affordable Brass At Wessex Tubas
Wessex Tubas look to break with the tradition of instruments costs being unaffordable.
The excitement of conquering a challenging piece of music, the unbreakable bond you have with your comrades; the adrenaline pumping through your veins as you step upon that stage, othing can beat the feeling of performing with your brass band.
That's exactly why it's so vital to invest in every single one of your instruments; ensuring your entire band have brass instruments of exceptional quality.
However, traditionally, high quality brass instruments are phenomenally expensive; the higher the quality, the more expensive the instrument becomes. Of course, this presents its own challenges and, to get anywhere near the sound quality you would need, realistically, you would have to spend a small fortune.
At Wessex Tubas, they're serving to break this tradition, creating great playing brass instruments for almost your entire brass band at prices you can genuinely afford, whether you're just starting out or you're an ensemble of seasoned professionals.
Their experienced team ensure every single one of the instruments they create is play-tested, personally inspected, and given its own seal of approval before delivery; making for a truly great playing instrument that will last you for many years and performances to come.
Recently, for example, Wessex Tubas were invited to Belgium to visit the renowned band, The Pollekes, who were so taken with their instruments, they equipped almost their entire band with a variety of our products.
Wessex Tubas' instruments range from a Bb Compensated Baritone, to a Bb/F Tenor Trombone and professional cornet.
What's more, for travelling bass players, the Wessex F/Eb Travel Tuba 'Bubbie' is small and light enough to take as cabin luggage when you fly, and with the practice mute you can even play in the comfort of your hotel room.
If you'd like Wessex Tubas to visit your brass band so you can see how well they play for yourself, or you'd like more information on anything mentioned here, please visit: www.wessex-tubas.com