Sponsored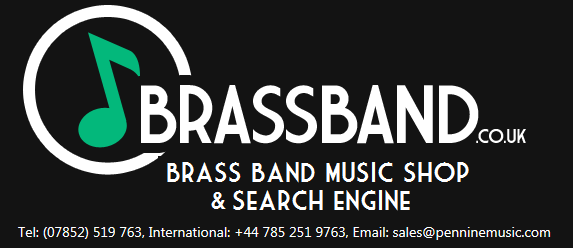 Published on June 26th, 2018
The Greatest Showman & Moana Titles Now Available for Brass Band
Two of the most highly anticipated music publications for Brass Band are now available from the Brass Band Music Shop.
The Greatest Showman
Music from The Greatest Showman has been in demand ever since the film's release. After a long wait, the feature song 'This Is Me' is now available. From the songwriting team who brought us Dear Evan Hansen and La La Land, the movie musical The Greatest Showman is based on the true story of P. T. Barnum, with Hugh Jackman in the title role. This arrangement of the powerful anthem from the film is a dynamic showcase for the concert stage.
Disney's Moana
The second title that many bands have been asking for over the last few months is music from Disney's Moana. How Far I'll Go is the Academy Award nominated song and it became an instant hit upon the film's release. The film tells the story of a young girl, chosen to reunite a mystical relic with a goddess. Upon its release, 'Moana' was met with great critical acclaim and has quickly placed itself up amongst the best of Disney's latest animated works. Loved by audiences of all ages, this release is the perfect choice for a modern concert programme and a song loved worldwide.
A spokesperson for the Brass Band Music Shop told A4B: 'For about a year or so now, whenever we've been out and about at various trade stands, people have always been coming up to us and asking about these two particular titles and we've had to disappoint them, as they weren't available. Thankfully this week, all that has changed and we're happy to be able to bring these two highly sought after releases to the brass band market'.
Visit the Brass Band Music Shop today at www.brassband.co.uk where you'll find over 25,000 titles available.