Sponsored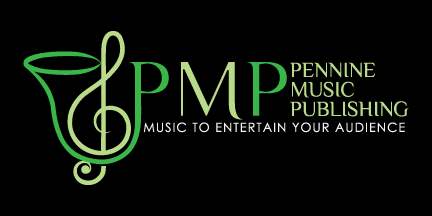 Published on September 11th, 2018
New September Music Releases from Pennine Music
Ahead of their travels to various contests across the country, Pennine Music have released three news works for the Autumn concert season featuring music from some of the greatest composers.
Their latest release is music from the pen of John Williams which is always a treat for both audiences and players alike. 'Rey's Theme' comes from one of the latest Star Wars films – 'The Force Awakens'. John Williams returned to the Star Wars franchise to compose music for the new three planned episodes. Spanning a musical journey of over 40 years, his theme for the heroine of the new films, Rey, is just as powerful and emotional as any of the music composed for the saga. While describing 'Rey's Theme,' John Williams said the music "wasn't heroic in the sense of a hero, but instead the song was meant to convey an adventure that would resolve itself in triumph." Now available for Brass Band, this delicate, yet, powerful theme is a great addition to any concerts, bringing John Williams' latest music from Star Wars into the band room.
Next up is a classic from the Baroque era. The theme of the fourth movement of Handel's 'Keyboard Suite in D Minor' (the Sarabande) has been popularised across many mediums in recent years and is regularly featured on Classic FM's playlist. Whilst steady in tempo, this arrangement is a great piece for bands looking to not only feature a popular piece of classical music, but also put all sections of the band to work with regards to learning to balance chords and ensure good ensemble musicianship. A great piece for MDs looking to get the basics right.
The biggest of the new releases, in terms of size is their new publication, A Shropshire Lad by George Butterworth. A major concert work for band, this tone poem is based on Geroge Butterworth's song cycle of the same name, itself based on the poetry of A.E. Housman, concentrating on the very personal effects of The Great War. Butterworth himself fell at the Somme in 1916. This is the second arrangement of Butterworth's music by Duncan Wilson after The Banks of Green Willow was recorded by both Black Dyke and Rothwell. The music is intense and poignant and an ideal piece for this year's centenary of the Armistice.
You can view this new release, as well as the rest of the Pennine Music catalogue at www.penninemusic.com. Free PDF scores, solo parts and audio samples are also available to help bands in their quest for new music.