Sponsored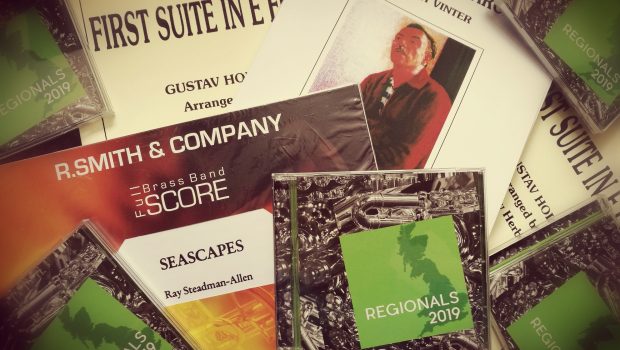 Published on September 20th, 2018
Get Your Band's Test Piece Online or On The Road
If you haven't yet purchased your band's 2019 Regional Championships Test Piece or Regionals 2019 CD, then the Brass Band Music Shop will have plenty of opportunities for you to do so, as they head out to various upcoming contests across the country.
Alongside the selected works, Pennine Music and the Brass Band Music Shop will have hundreds of titles available for customers to browse as we slowly head towards the festive season. The first stop will be at the Bolsover Festival of Brass at the end of September. This will then be followed by visits to the Oxford Contest, Rochdale, the Wychavon Festival, Dewsbury and finally, the LBBA Contest held at Loughborough in November.
Get Your Test Piece Now
If your band doesn't want to wait that long however, all the Regional Championship Test Pieces are available right now online at https://www.brassband.co.uk/sheet-music/search/regionals_2019
CONTEST DIARY – Visit The Brass Band Music Shop at:-
Sep 30th – Boslover Festival of Brass
Oct 14th – Oxford & District Contest
Oct 21st – Rochdale Contest
Nov 3rd  – Wychavon Festival of Brass
Nov 4th  – YHBBA Contest (Dewsbury)
Nov 18th – LBBA Contest (Loughborough)
If you require any music from either Pennine Music (www.penninemusic.com) or the Brass Band Music Shop — with over 35,000 titles available, at www.brassband.co.uk, please get in touch with them at [email protected], or call on (0785) 251 9763, to ensure they can meet your requirements on the day.