News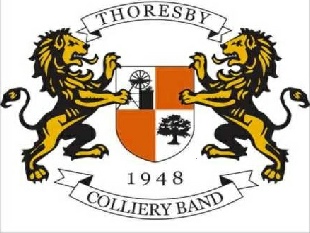 Published on November 28th, 2016
New Bold Move For Thoresby
Thoresby Colliery Band are delighted to announce George Newbould as their new Principal Cornet.
George has worked his way up through the ranks having joined on a back row position in September 2013. After a brief spell playing at the Leicestershire based Foresters Brass, George returned to take up a position on Thoresby's front row. Since then George has impressed everyone in the band with his ability and maturity.
The Band's Chairman George Kennedy told A4B, "George is a fine, popular, young man who is proving to be an excellent cornet player and we are therefore delighted to offer him this position within the Band. He did a marvelous job at the Dr Martins contest for us and then as assistant principal at the National Finals showing he is ready to lead this top class band. I hope he has many enjoyable years with us."
George himself told A4B: "I'm really happy and privileged to be given this opportunity. It's something I've worked towards for a long time and to finally realise that goal is a great feeling. I'm excited to work towards the busy Christmas schedule and into next year with a great band."
George's first official concert as Principal cornet with Thoresby Colliery Band will be on Saturday 3rd December at The Crossing, Worksop.

wholesale nba jerseys wholesale mlb jerseys cheap nfl jerseys wholesale jerseys