News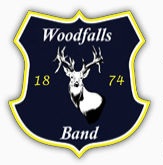 Published on November 29th, 2016
Woodfalls Withdraw From Brass In Concert
The organisers of the Brass in Concert Championship, to be held at Sage Gateshead in association with Yamaha, Banks Group and British Bandsman on Sunday 20 November, have announced that Woodfalls Band has withdrawn from the competition due to personnel issues.
Speaking on behalf of Brass in Concert, John Woods told A4B: "Woodfalls has unfortunately found it necessary to withdraw from next Sunday's contest due to recent unfortunate circumstances which have seen the band short of key players for the event. The Brass in Concert team was made aware of the matter at an early stage and, although sympathetic towards the band's predicament, had already made provision for such instances within the contest's rules, which allow for two deputy players per band and could not be extended beyond that."
A spokesperson for Woodfalls told A4B:: "We have discussed this as a band committee and with our Musical Director and Resident Conductor, and are extremely sad to say that we feel we have no option but to withdraw from the contest. This has been a very difficult decision and not one we have taken lightly. Brass in Concert is an event we are always proud to be part of and one that our players very much enjoy. It is important, however, for us to put on the best performance we can, both for our reputation and that of the contest. Due to these recent unfortunate circumstances, which have left us short of a key player/position, we do not believe we can do this."
Woodfalls had been drawn to play number five in the contest. The schedules of the bands drawn after that will therefore be adjusted to suit. John Woods added: "A full day of action is still promised with a remaining line up of 11 bands. Play commences with Dublin Silver Band from the USA at 9.00am and to celebrate the 40th anniversary of Brass in Concert Youth Brass 2000 (Chris Jeans) will give a Concourse concert at lunchtime.