Contests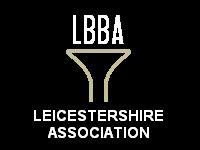 Published on November 30th, 2016
REPORT & RESULTS: LBBA Contest 2016
The Leicestershire Brass Band Association are pleased to announce the results of this year's LBBA Open, held at its new venue Loughborough Endowed Schools, in Leicestershire on Sunday 20th November 2016.
The LBBA would like thank all the bands who supported the event in its new venue, and would like to extend a special thank you to our international visitors from Norway, the Tertnes Amatørkorps band with their Musical Director Bengt Florvaag who travelled to compete in the First Section of the contest achieving a very creditable 4th place in a strong field of competitors.
The title of LBBA Champions this year was awarded to Derwent Brass under the direction of Keith Leonard. Congratulations to all of the prize winners.
FULL RESULTS:
CHAMPIONSHIP SECTION
1. Derwent Brass, 193 (Keith Leonard)
2. Ratby Co-operative, 190 (Dave Purkiss)
3. East of England Co-op, 188 (Nigel Cooper)
4. Leicestershire Co-op (Snibston), 186 (Graham Jacklin)
5. Newstead Brass, 185 (John Davis)
W. Thundersley Brass (Nigel Taken)
FIRST SECTION
1. Kidlington Concert, 189 (Duncan Wilson)
2. Skelmanthorpe, 187 (Jim Davies)
3. Jackfield Elcock Reisen, 186 (Ian Porthouse)
4. Tertnes Amatørkorps, 185 (Bengt Florvaag)
5. Bedford Town, 181 (Steve Phillips)
6. Blidworth Welfare, 180 (David Hirst)
7. Hathern, 179 (David Newman)
8. Kibworth, 178 (David Holling)
9. Carlton Brass, 177 (Gary Wyatt)
10. Hitchin, 176 (Graham Chambers)
11. Oddfellows Brass, 175 (Rob Boulter)
12. Langley, 174 (Cliff Parker)
13. Silk Brass, 173 (Tony Wyatt)
14. Ireland Colliery Chesterfield, 172 (Richard Windle)
15. Harborough, 170 (Brad Turnbull)
SECOND SECTION
1. Rushden Town, 188 (Adele Hudson)
2. City of Coventry, 186 (Stephen Cooper)
3. Hucknall & Linby MC Brass, 185 (Paul Whyley)
4. Foss Dyke, 184 (Colum O'Shea)
5. Littlethorpe Brass, 183 (Nicholas Garman)
6. Soham Comrades, 182 (Jayne Murril)
7. Amersham, 181 (Paul Fisher)
8. Tilbury, 180 (Ben Jones)
9. Epping Forest, 179 (Keith Schroeter)
10. Dinnington Colliery, 178 (Lindon Bolt)
11. Ibstock Brick Brass, 176 (Simon Willis)
THIRD SECTION
1. Rolls Royce (Derby), 183 (Graham Cardwell)
2. Amington, 182 (Malcolm Read)
3. Trentham Brass, 181 (Michael Caveney)
4. Matlock, 180 (Geoff Hawley)
5. Kingsway Printers Cleethorpes, 179 (Brian Harper)
6. Hemel Hempstead, 178 (David Edmonds)
7. Melton, 177 (Graham Sutton)
8. Newhall, 176 (Kevin Holdgate)
FOURTH SECTION
1. University of Warwick, 180 (Simon Hogg)
2. Moulton 77, 179 (Nicholas Garman)
3. Croft Silver, 178 (Ian Needham)
4. Bradwell Silver, 177 (Brian Keech)
5. Cubbington Silver, 176 (Mark Phillips)
6. Syston, 175 (Chris Banks)
7. Ratby Co-operative 'Mid', 174 (Colin Jones)
8. Corby Silver, 173 (Cathy Fountain)
9. Kirkby Colliery Welfare, 172 (Neville Buxton)
10. Coventry Festival, 171 (Alan Gifford)
W. Abbey Brass (Roy Tompkins)
W. Rockingham (Adam Whittle)
UNREGISTERED
1. Enderby Concert and Youth, 175 (Stuart Osgood)
2. Coleshill Youth Brass, 174 (Stephen Fagg)