Article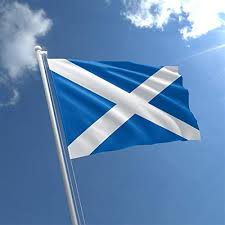 Published on March 8th, 2020
LIVE: Scottish Brass Band Championships 4th Section
Results:
Newland Concert Brass
Kilmarnock Concert Brass
Peebles Burgh
Stranraer Brass
Dundee Instrumental
Callander Brass
Brass Sounds Inverclyde
Hawick Saxhorn
MacTaggart Scott Loanhead
Bon Accord Silver B
Coalburn Intermediate
Forfar Instrumental
Dunfermline Town
Queensferry Community Brass
Top 5 Predictions – disclaimer, it's really tight at the top now… Firstly, we need to say as we end the contest that it was cracking. Every band brought something to the stage today and it was brilliant to see them all perform what is a great test piece. I can't split my top three on anything specific. I think Newland may have edged it with a performance that was a "total package" but to be honest it is going to be really tight at the top and any band up there could be considered for the victory. I don't envy the adjudicators for this one.
Newland Concert
Kilmarnock Concert
Peebles Burgh
Bon Accord B
Dundee Instrumental
Band 14 – Bon Accord Silver B
Last band of the 4th Section. It has been really fun. There may not be much in it by the end… Nice chord to start – wavers slightly, but the bell effect to bring us forward is good and clean. And that is a really nice move into the first part proper. Horns very clear through the band. This is a good start. Its together, composed, not overdone in anyway. And there is a lot of clarity in the detail. Few moments here and then where the tuning just wobbles. This looks a very drilled band though. We rumble along nicely and there is a just a little moment where the ensemble wavers. We are talking minor moments here, a couple splits. But the sound is good, together, musical. Really liked this, transition is well controlled and musical. Big Ben almost perfect. Jennifer Cook is leading well, she calls on more solo cornet and she gets it, nice sound, just a little overshadowed by the accompaniment. The sounds are luxurious though, it comes across really well. Keep listening – tuning wavers ever so slightly. Nice work euph. A couple of little errors in places. But this is lovely. Film score like. As the band builds it maybe could be slightly more balanced round the stands. Again good work Solo cornet. This band feels really grounded and secure. Couple notes in the bell effect a little dropped, excellent dim though. Euph wobbles slightly as we start the next section. But the pace is good and style, for me, is right on point. As the band builds in the final section there are some good sounds coming right out. Pretty low error count, just a couple errant bits here and there. I like how everything is progressing and you can hear all the instrumental bits throughout the score. The build to the end is good and solid and the finale is superbly pleasing. Bon Accord have given us a real good end to a really good contest. They moved further up the table for me as they progressed. Good style, good consistency. Maybe just a little off from the very top in bringing the total package, but a performance or great accomplishment.
Band 13 – Queensferry Community Brass
Fairly clean opening, ensemble a little out as band progresses, but it builds to a nice cresc into the first movement. Intonation a little off round the stands but they are keeping pretty good time. Couple errors here and there and some of the dynamics are little strong for me. Bell effect in cornets sounds it a little uncontrolled. Nice playing here though, totally recognisable. Veer toward being a little raucous at moments but they bring the dynamic down nicely. Again this is a performance that is coming with plenty of commitment. Keep listening band. Bells there. Could use a little more emphasis on Big Ben, more bell sound. But good transition into second part. Nice solo work, band could give solo cornet a little more breathing room. Tempo not entirely secure and it sounds as if there is a little running in certain areas. Nice euph. Still it's a good effort to be delicate by the band. Intonation and errors still a problem. But there is some style in there. Not secure on lower band bell effect but big ben is definitely clearer this time. Keep listening band. Entry into the final section has some finesse. Good work euph and percussion. Good feeling as we rumble along here. Band has plenty of gusto at moments, but there needs to be more control. Couple strange notes and wayward entries. Good build and crescendo to whole band there. Pace is there and its holding steady. Trombones came through well at that point – I've not heard that before. Some nice touches in the build to the end. And a good conclusion. Queensferry Community Brass – welcome back, it's great to see you. Committed performance from round the stands which can be developed. Tuning and precision are needed to move forward but that being said it was competent and dedicated. Nice work Queensferry.
Band 12 – Brass Sounds Inverclyde
Nice start but a little insecure into the first bell section. Couple blips, but a really nice build into the first part proper. Nice melody, punctuated by a couple dropped notes. Band are pretty together though and there is some nice music being brought out. Intonation a little off round the stands, but it isn't stopping a very musical performance. Nice feel to the section and I am hearing plenty of detail round the stands. Bell motif is really nice, pretty controlled for such a big sound. Big Ben really good. Band maybe could be a little more evenly balanced in the transition. Gorgeous cornet solo – nice style. Could have a little more horn and a little less band as we move forward. Snippets of tuning and lost notes here and there. Good euph, but not clear enough from accompaniment. Just little issues invade every now and again. Intonation a little off as band builds. But a very controlled cresc. Not totally accurate in bell effect. Wendy McCorkell is pulling good music though. Good transition to the final section. Nice euph begin, lower end keep listening. Some really nice big sounds in places. There is definitely a purpose to this final section. Again, just some dropped notes and unclean entries here and there. Careful not to overblow your big moments. Its great variety and music though. And there is a lot of detail to be heard. Band works to a very solid end – intonation a little bit of an issues at the lough dynamics. A really solid effort from BSI which they should be pleased with. Some of the intonation and errors may stop them going up the table, but this conductor has the ability to progress the band. And they demonstrated plenty of potential. Good work BSI.
Band 11 – Callander Brass
Little waver in the first chord. But a nice move into the first part. Couple minor missed entries and not quite together. Ensemble is a little wayward but the tuning is generally there. There is quite a lot of control being displayed. Its lacking a little drive that could be present. It's nice enough though. Very comfortable. Major portions of the music are being demonstrated. We move into the second section with a nice Big Ben moment – you could have taken a little more time with that sounded it out a bit more. Nice solo work to begin the next section. Music is moving comfortably, ensemble wavers at moments and possibly more time could be given to really bring out the magic. Missing a little bit of the detail that could really shine through. Bigger moments just sound a little fragile. Again, not completely together in places. Not huge splits anywhere. Very comfortable. We move into the final section. Euph leads us in nicely. Corner seats sound very nice in this movement, nice flugel. It builds well enough. Little bit ensemble issues but nothing major. Some of the melody and harmony is really quite tuneful here. Maybe not enough dynamic variety. Solid though. Nice build to the end – just keep listening. This was a very competent performance by Callander that maybe didn't have the excitement of the previous performances but was tuneful and musical. There is room to really bring out the music and there are obviously some good players round the stands. Good work Callander.
Band 10 – Peebles Burgh
Opening chord sounds and diminishes nicely. Nice space for the bell notes. Oooo I like that transition, held then let go. First section moving pretty briskly, maybe a touch too fast, its right on the edge of comfort. Band sound really good but there would be no problem in giving them some more room to showcase because they are obviously really good. Excellent dynamics. Good tuning and good ensemble. Nice horns and euphs sounds out well. Some of the bigger notes just need a bit more control, went a little wayward. Still you can't take away from the effort and quality that is there. We can definitely hear the bells! Just a bit too quick. And yet, Big ben, excellent. Peter Holmes is giving them lots of room for the slow section. This is really good work. Lots of fat chords behind a really nice solo cornet. Nothing wasted. Maybe a little too much on the dynamic change, but that is personal style preference. Good work euph. Band are keeping right down now. This is a really good effort. It almost sounds like a hymn which crescendos into a lovely sonorous moment. Excellent second part of the piece. Big ben has a slight blip to start with, but its caught almost immediately. Transition is excellent. Euph does well to start us off, pace of this is really nice. Some good controlled playing throughout the stands. They enjoy coming up – just borders on losing a little control on the louder passages. I'm liking this interpretation of the last section. They are giving it their all. Very few blips and its really quite tight. Good work band, just careful when you give us those bigger parts, throw away a couple of notes. The increase is exciting and the development. Oooo this is really good now. The pace may have been slightly "progressive" to start with but some of the best playing on show so far in passages of the rest of the piece. This was really good, and its now going to be very difficult in the box. I have to admit I'm struggling to separate some of these bands. Very well done Peebles.
Band 9 – MacTaggart Scott Loanhead
Scoreless conductor for this one. Brave move… Nice opening chord – strange noise in the lower end, but it comes together nicely. Good horn tune passed round. Couple minor blips here and there and the tempo maybe varies just a snatch, but this is a really stylish opening with plenty of detail. Tuning is pretty good and the dynamics are clear. You get the sense that the band really like this piece. Keep focussed, just very slight discrepencies every now and again. Tempo not totally secure. Plenty of good work though. Love the bell sounds though – they sound out very cleanly. Big Ben is excellent. Transition to the next part effective, just keep listening. Well done band for keeping out of the way of the solo cornet. It's a light touch, could maybe have just a smidgen more, but it is still very accomplished. Good work from horns and band builds well, just a little bit here and there that needs to keep listening. Nice work euph. George Cameron is really bringing out the most he can I the music. Good room for good band work. Almost there with the accented bell effect. Good stuff. Big Ben could sound more in this part, but there is a pretty good sense of control as we move into the last part. That's moving with a bit pace! Good work euph introducing us, could have been a touch louder for me. Stay precise band, because this could sound really good. Still just a few bits here and there that drop some notes and come slightly out of sync, but it's holding well. Good sense of excitement to this part. Big sounds are a little overcooked and horns could have just sounded out more to get all the detail. Its good work though. Careful that it doesn't sound like you are speeding up. Nice entry into the final part, two big chords. Just keep listening. Good end. Some really good work in this performance showed off a lot of quality. Needed a bit more control from some and maybe a bit more sounding out from others, but the conductor brought this to life with a band he led well. Very pleasing. Good stuff Loanhead.
Band 8 – Forfar Instrumental
Nice controlled opening chord, going to miss a little sparkle as only one percussionist. Work into the opening section pretty well. Keep the tempo up… Losing a little pace. Ensemble not always together. Blips circulating round. Lots of endeavour being shown but it isn't quite gelling as a performance. Tuning isn't bad though, just needs everyone to keep listening and lift their heads. Lost quite a bit of pace now. Bell effect is good though. Could use more variety in the dynamics. Big Ben is nicely shown. As the music gets quieter there are a few insecure moments, and what sounds like a mute drop. There is a real attempt to play musically again though, Donald Innes is ushering his troops forward. Again, a little bit variance in tempo and funny chords. They are giving it a good go. And you can hear all the main features of the piece. Big Ben comes again to lead us to the final part – tell you what, that was an excellent dim… Not completely together but pretty close as we begin, struggling to hear the tune over the beats. Few notes being dropped but they are moving toward the end with drive. Little muddy in places, but again all the main parts are being heard. We get a pretty exciting build to the end where the band relax a little and it actually works for them. Forfar Instrumental gave us a performance today that showed plenty of spirit and that should absolutely be commended. There were struggles at certain points which will affect the score we reckon but it was a gutsy attempt. Good effort Forfar.
Band 7 – Dunfermline Town
Big opening chord that maybe could have had a little more composure. Some tuning issues and off entries through the band. But as we move into the first part as a whole we really get going. Nice feel about the piece, just be careful percussion. Not entirely together at places, and there are some bloops around the stands. Some of the sounds are just lacking a bit of control. Drops here and there. Its good, but this is holding it back slightly. Still lots of music being played and a real effort to give the full range of dynamics from the score. Band loses a bit composure and togetherness which has to be caught. Nice end, just "keep the heid" as they say up here. Big Ben brings us to the second part of the piece. Nice solo cornet, just keep listening folks for the tuning, ever so slightly out. Horns could come out a little more so we can hear the tune. Nice euph section, and some of the detail behind the melody is really being heard here. Lovely cresc into accented bell section – this isn't completely secure. Lots of almost moments – nice playing just bein lost at times. We are pacey entering into the last section and some of the precision is just slightly covered over. Still its an exciting feel to the piece. Some of the bigger moments are just a bit too blasty. Sometimes less is more for me. Still the band works through and there are lots of nice bit coming out, I just isn't confident sounding, slightly unsettled. Tuning wavers in and out a little as we with dedication and purpose to the end. Big ending coming up… Pretty good overall. This was a performance that had a lot of style and really endeavoured to make something epic from the music. It just lacked composure and that took away the sparkle. Good effort Dunfermline.
Band 6 – Kilmarnock Concert
Lovely opening chord and very controlled individual notes. Band builds steadily and into a lovely flourish. Nice pace for the beginning. Now then, this feels like an arrival… Lovely tune from the horns which is passed. The balance is good and we definitely get a feel for what the music is meant to be. Tuning is very stable and no real audable blips so far. There is style and something more here, class. As the band moves forward, it just threatens to lose a little bit of togetherness, but that returns very quickly. Couple minor errors have now appeard. Bell section excellent and effective, just a couple wayward sounds. The flow isn't effected though. Lovely Big Ben. Transition is well worked and band move forward with confidence. Solo Cornet nice, I could have it a little wider and feels like it ran a little out of puff at the end. Horn lovely to take over, careful tuned percussion that it doesn't take over. Good euph work, again I could have a little less of the band behind it. Melody circulating well and Scott Walker is allowing his band to really shine. This is a really good performance with consistency. Only the slightest of wayward noises within an unctuous chord. Entering the final part Big Ben is heard again. And there is a good dim through this, one of the most effective at that so far. Move with a bit of pace, just be careful not to overdo the feel of the music that you lose some detail. Band still sound excellent, and as they build the ensemble is tight and in tune. Nice bass line as we move through, sounding and rhythmic. Band playing well above. Now we are getting some real excitement as the band builds. Brimming with emotion this… End could have had a little more to it, but I am being picky. Well, this has put the fairies amongst the pirates, a really excellent performance by Kilmarnock that had a really different feel to Newland. I have to say though, it feels like it is up there. Its going to be close. Excellent work Kilmarnock. I can only separate them by performance preference…
Band 5 – Coalburn Intermediate
Welcome to the 4th Section folks! Debut performance coming up. Lovely first chord. Little imprecise through the bell effect but that is corrected as the band move into the music proper. We are bouncing along here, lovely feel. Just keep control, some gutsy errors in a couple places – a sign of over effort maybe. But you know what, if you are going to do it, then do it in style – and I am liking the style of this playing. Lots of dynamics, lots of detail, good balance, little bit tuning and blooping here and there. But this is band that is wanting to make a mark, its working. It's really quite exciting actually. Maybe just lacking some poise and experience, but really this is an excellent start. Big Ben is good, but not quite balanced. Transition works well, just a couple drops here and there. Good work solo cornet, band could make it a little easier for her, well held though – almost dried up but kept producing sound. Honestly, this is such a good first time on the contest stage. Balance not perfect round the stands but they are all playing from the heart. Nice euph. And I keep hearing a really nice flugel in the background. Precision still not totally there, but it is musical. Dynamics could maybe vary just a little more for me, it would add some really nice depth to this lovely score. Big Ben back again, again a little out of sync and a little tuning round the band. Third second of the piece starts nicely, percussion maybe a little loud for the rest of the band. It's all minor, but it's all there – I think what we are talking about here is stage craft and experience. Sounds build nicely, but it is never completely in control. Bits here and there are just lost or dropped or out of tune. We are going somewhere for the end though. Its exciting and certainly draws you to listen. This was a fantastic debut for the young band. Coalburn should be extremely proud of what they have developed here, this is band that has the basis of moving up the sections. Bit more control and bit more precision and this would have moved from very good to excellent. As such, great job Coalburn!
Band 4 – Dundee Instrumental
Opening chord not quite in tune, but a nice effect nonetheless. Music build to nice cresc, and we take off. Got a good rhythmic feel and the tuning has rectified. Nice balanced sound throughout the stands, percussion a little obvious on the glock but everything is there. This has started off as quite a controlled rendition. Like the horns, together and in tune. Band grows in a good way. Few errors here and there but nothing terrible. This is a really nice rendition – although a little weirdness in the percussion there… Moving into the slow section. Interesting take on Big Ben – but it worked. Lovely solo cornet and Robert McDonald is giving her plenty of room, excellent. Horns take over and could be a little more for me but it's a nice feel coming out. Some nice dynamic detail in there. Good euph, wide sound. The quiet playing is really controlled in this section – together and in tune generally. As the band develop there is a lovely warm cresc. Just keep listening… Only a couple slips about the stands. Feels quite polished overall. Big ben is back, not totally clean but effective. Transition to the final section works. Euph leads off well, band grows into the section. Little blip from flugel but well recovered. Stylistic work here, good sounds. Just keep control, there is another level that you can reach… Accomplished work only slightly dimished by blips. Good loud section, not over blown. Liking where we are going here. Movement to the end is well worked. Lots of blossoming sound and musical dynamics. Like it. Good stuff. This was a very good performance from Dundee, certainly they have left everything on the stage and the hard work was evident. Just a bit polishing could have seen them find another gear, but it is a very encouraging performance.
Band 3 – Hawick Saxhorn
Lovely opening chord that diminishes nicely. Some untidiness as the music builds and tuning issues are just evident. Good feel, if a little steady to begin, and yet still there is a feeling of movement. Details are being hampered by some dropped notes and intonation problems, but the band are definitely trying to play the full score. Good efforts here – I like to see bands go for it and challenge themselves musically, good work Stuart Black. Music builds not without problems, but the story is being told. Nice bell effect and desire to play broadly throughout the band. Big Ben is there. Good work solo cornet, you could broaden your sound, but it is coming through nicely. Horns take over tune, keep listening, nice style is being hampered by intonation. Like the euph very musical and lyrical. It's a really nice effort this… Some good dynamics on show and it's an attempt to play musically. Entrance to the third section is very taken, effective. Lower band lead the music well. Again, some blips appearing and some intonation issues. Band is playing pretty together though at this bit. I think Hawick have grown into this section. Couple of sloppy moments are occurring, entrances not quite in time or together. You can't take away from the desire being shown though. As the music build to the end it is a competent performance. Nice feel. I like how it's moving along. Again, real effort being made on the dynamics. This was a performance that grew as it moved through the piece, whilst it may not be a promotion contender, it was valient and spirit filled. Problems with clips and intonation aside, it was a heartfelt reading. I liked it. Good job Hawick.
Band 2 – Newland Concert
Start with dedication – already an element of class. Little bit tuning creeping in but as the band builds there is a really good sound. Slightly out when the drumbeat starts, but very quickly resolved to sit in a nice place. Band is generally together, and the tune is given lots of room to sound. Blips here and there, but nothing major. This is a really nice sound. Could maybe bring down the softer dynamics a little, but there is a real depth and warmth to the sound. Newland are stepping up, they obviously want a promotion. Horns shine through with some lovely playing. Bell effect very dynamic and effective. Lots to like here. Nice Big Ben. Solo Cornet really pulling out the solo and it comes across almost as a duet with others in the band, gorgeous. Euph comes in nicely and just add another colour to the melody. This is really good, building colours and very together. Tuning excellent. Accented bell effect rising through the band is even and sounds without dissonance or splits. Really really good stuff. One little bloop at the Big Ben section. Euph starts the third section with some good rich playing – could play just a little more over the band for me. Music is building nicely. Just be careful when you cresc that you don't lose some of your composure, its minor, but there. Band holding pace well and there is lots of dynamic detail shining through. Really good playing. Band sound big without being forced. Just keep listening as you get more excited. Thrilling end with lots of lovely sounds. Well, if Stranraer were a marker, then Newland certainly passed. Lots of desire drive and effort to make the music sound out clearly. Relatively error free and musical. Excellent playing Newland, this may just survive the other 12 bands to be up there at the end. Superb. Give me more!
Band 1 – Stranraer Brass
Really looking forward to hearing this test piece today. So much music so well written. National anthem gets us going as always. Tell you what, this is a handy warm up for Stranraer – some really nice sounds already. Lots of youngsters in the line-up. Let's do this, guys! Lovely entry into the piece – little bit of unsteadiness and intonation, but nothing to effect the opening. Good style to open, getting the feeling of the piece well. Really balanced sound which is keeping together generally, little waywardness in ensemble here and there but nothing to bother the movement. This is a good opening. Keep listening band… Intonation creeps away and then comes back. The music is really poised and I like the reading. Well done horns and rhythm in the background if holding pace well. Good cornets with the bell effect. Transition effective and big ben is totally in tune. Excellent. Good start solo cornet, couple blips but nothing major. Lower sections take over well. Oooo euph, lovely. Just a little bit of sloppiness in the accompaniment. But the sounds coming forward are warm and rich and the feel is all there. Chord builds well to the end, could have held it just a little more. Again a little blippy as the band comes back in. Hold that tuning guys. Euph leads the final section well. Band build is graduated well. Ensemble is holding pretty firm too. Tuning is wavering a bit more as we go further into the piece. Couple misplaced notes here and there, and yet that is also interspersed with some excellent playing. Excitement build to the end – keep concentrating guys. Overall a very accomplished performance that was slightly knocked by minor tuning and ensemble issues. A marker for sure, a hard working account and full of excitement and style. Some bands may play with a little more polish but good job Stranraer!
Just munching some breakfast and then time to head to the hall. Really looking forward to today and what both the 4th Section and Championship Section will bring.
Press pass is on and laptop is charged. Hope you can join us throughout the day! P.S. I have found myself a new seat more toward the middle of the room. I think it may make difference to what I hear and hopefully address some of the sound inconsistencies from being off to the side… Thats the theory anyway…