Contests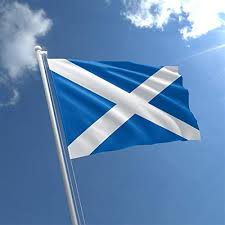 Published on March 8th, 2020
LIVE: Scottish Brass Band Championships Ch Section
Some pointed remarks from the adjudicators. Soloists finding things too tough. Is the music too hard? Do we need an elite section? What started off as a crowd that was cheery, has muted very quickly. This is fascinating to hear – you may want to bring up the SBBA YouTube feed and listen to this.
"We are not picking the right pieces." Sandy Smith.
Wow. If adjudicators are having to apologise for being negative in remarks, you wonder what is going to follow.
Results (and there are more than a few gasps in the audience):
the cooperation band
Bon Accord
Kirkintilloch Kelvin
Whitburn
Unison Kinneil
The Kirkintilloch Band
Dalmellington
Newtongrange Silver
Dunaskin Doon
Bo'ness and Carriden
I'm sitting here with some of my associates and I'm pleased we have some of the bands in the same areas. Firstly, a comment. There were a few predictions that there would be disasters in this section today. Nothing doing on that front, the bands of every level stepped up to the plate and some. Maybe they liked the piece, maybe it was that third place offing. Either way, can I just publicly say well done to them all. Excellent work. And for the predictions, nobody was unscathed by this piece, there are moments where it is just brutal to string together. For me, the magic came from the Co, first on and just never quite reached. Whitburn were secure and full of quality of sound, but it wanted for something a little extra. Kinneil were an excellent arrival today. Newtongrange did something completely different. Dalmellington were ferocious. To be honest, there may even be a couple other names. A really great day.
Top 5 Predictions (for now):
the cooperation band
Whitburn
Unison Kinneil
Newtongrange Silver
Dalmellington
Band 10 – Kirkintilloch Kelvin
Is that us near the end already? Where on earth has the time gone?! Brilliant contest. Loved it. Slightly uncertain beginning. Settles again fairly well. Good dynamic contrast, but some of the moving parts are a little muddy from this vantage point. Yet the rhythmic sections are giving way to a deep bass melody line. Nice work. Some good deep building of the music that is emphasized by the bass line. Big moment there, just sounded uncomfortable, to me that edged into razzy. We move forward again. Some good sounds at all levels. Well done horns, but band needs to stay out their way. Melody moves round nicely, every so often just a little drop here or there. Not bad euph and sop. As the band moves forward, some of the elements are a little scrappy. Again, couple splits on the bigger section. It just sounds a little uncomfortable. Nothing terrible, just uncertain? Still masses of effort as we come to the conclusion of the movement. Couple little splaffs. But sounds move nicely to the end of the movement. Nice finish. Quite a nice entry into the second movement. Lots of middle over the lower. Music isn't having to move much for Thomas Wyss to bring the emotion out. Nice work. I like the euphonium entry. Classy sound. Little slip on one of the passage breaks. But it is really songlike. Little uncertain in the accompaniment. Cadenza starts nicely. And moves into the upper register work well. Nicely done euph. Baritone holds her line well with a little wobble. Really nice horn – well completed. So far, this slower, lyrical section is really suiting KKB. Good work solo cornet, played over an intercom noise and almost held to the end, just a little wobble. Small ensemble us tight and well rounded. Really nice work. Entrance to the band quiet part is a little scratchy. Couple of minor bubbles as the movement progresses, crescendo it big, maybe again verging on uncomfortable. But a nice conclusion, just fractionally bubbly. Pretty good start to the final movement. Couple dropped notes here and there but there is plenty of detail coming through. Some good work round the stands to hold the feel of intensity. And the pace is keeping things on their toes. Good work Sop and Euph. Band comes back in quite nicely. Little scratches here and there, still good solid work round the stands. It is certainly brimming with life – no sign of letting up. Gear shifts up for the end of the piece, can we stay in control? Nice feel, sounds just get a little muddy and tired in places. Couple errors. But we are revving up for the end. And we reach it well. Good stuff KKB. So, the last performance of the day and it was anything but boring. Lots or effort and endeavour with some lapses through the piece, little bit of control here, little bit of tuning there, couple slips. But still full of good work. Nicely done KKB. Ended the day well.
Band 9 – Newtongrange Silver
A nice opening, with just a slight flutter on some of the notes. Then a huge sound. Wow, there is another statement of intent happening. Rhythmic background heard clearly, but doesn't affect the presence of the lower melody. Really nicely handled by Andrew Duncan. Maybe a couple of splaffs. But some of those big sounds are so classy. Little edge felt on the very top of that one. There is a good pace, but a very intelligent reading for the band, lots of detail all through the band, dynamics are clear and punctuated. Little messy on the horn section. There is real effort to allow you to hear everything. Collected big moments, with a couple splits. Now the music is given some space. This is the first time I have heard a band really give some movement part. It sounds imperious. Euph and Cornet take us forward again and its good work. Band take over and the varying colour even at this huge level are pretty impressive. It moves up and down almost regally. I like this. Good end. Slight split to begin the second movement. Middle/lower end have a nice sound. Tendency for over effort on movement, little split. But it concludes well. Euph begins nicely. Nice sound over the rest of the band. Maybe could use a touch more feeling. But it is all there. Cadenza has a nice start and rises well, slight scratch, nothing to worry about. Band return nicely. Good Baritone. Horn enters the scene assuredly. Rises well but just loses it a little at the top end. Good recovery. Don't forget the work behind the soloists, it's even, controlled and well-shaped. Nicely done solo cornet. Small ensemble has a nice feel to it. Lots of space, some nicely times gaps. The whole reading is being framed to draw details. Band enters with a lovely controlled quiet sound. Just a little split on one of the entries. What a rise through a crescendo. That was gorgeous. And a lovely trombone lead to finish. We go straight into the final movement – that's a first today. Couple scrappy bits in that move, but the band recovers well to deliver some real "walls" of sound. It's a good pace for the band. We are still hearing detail dotted around. There is some really good work going in now. Excellent Sop and Euph composed and controlled. Cornet takes over nicely. Again, more good work round the stands. Rhythmic work is controlled and stable. And there are more great big sounds rising through. And now we build to the end. Massive gear shift happens, pulls back nicely. And now the build. Full of expression and drive. Tuning maybe wanders just a tad. But it returns. You a feel a massive end is coming… And boy does it. Wow. Nitten, I really enjoyed that. But again so much of this is going to depend on the reading the adjudicators want. For me, its everything I think this piece can give, and it was an extremely hard working account that wanted to give you everything on the page, even if it bordered on a little too much at times. Still, really well done Newtongrange.
Band 8 – Unison Kinneil
Nice composed opening. Some good detail coming out. Slight splaff, but there is class in this rendition. Couple dropped notes, but the overall band sound is excellent. Very deep. Still retains a good sense of control throughout. And then the first big awakening – its good, really good. Drawn back tidily. One or two errant notes, but this is certainly a performance that is aspiring to be in the draw for London. Clarity in some of the detail as it shines above the sonorous band chords. Just a bit of a false start for the euph with the sop. But it's well recovered. Euph and cornet not totally clean, and there are just a couple of little blips. But the band returns with force. Mostly in tune, very together. Raymond Tennant has obviously drilled Kinneil to play with real discipline. Nice work sop on your own. A very tight and clean conclusion to the movement. This has started well. Little scratch as the middle/lower end begin the second movement, but there are some nice sounds coming through. It's a delicate touch to move some of the music. And there are some nice dynamic contrasts. Assured euph entry to solo. It's a really nice take on the music. Controlled, not over worked. Maybe could use a little more feeling. Still as we enter the cadenza, it's one of the cleaner renditions. Really good effort euph. Band enters nicely. Smooth. Lyrical Baritone, nice. Horn preps and goes, lovely. Can really hear the detail of the part. Little bit lumpy on the band entry but still good. Excellent Solo cornet. Plenty of feeling and only the slightest hint of a dropped note. Flugel takes over nicely into the small ensemble section, they are almost allowed to work it on their own. Really nice work there. Lovely band entry into quiet part. Smooth playing, really smooth. There is just a touch of class about this performance. And it grows into a splendid cresc. This is really, really nice. And the movement shimmers to a close with a lovely trombone. Super. Beginning of movement three isn't completely in sync, but it holds a really nice rhythm, and the pacing is good. Neither too fast or too slow. Some good detail showing through. And as the "tune" is passed round each section preforms with dedication. Nice work Sop and Euph, just a wee dropped note from the sop. Music begins to build nicely, but the rhythmic bass work is still clean and playing pleasing behind the main music. Excitement begins to build for the end of the piece and some of the sounds are really good at the top end of the dynamics. This is aiming high and it is touching it too. Couple little errors can't detract from some the excellent ensemble work round the stands. And we move into another gear for the beginning of the end. Liking the build. Nice lower end coming through clearly, but other portions can still be heard. Again detail work is good here. And the build to the end is really well worked. What a finish. Excellent. Kinneil welcome back to the top table, we missed you. Super rendition that aimed high. Controlled, responsive and musical. Really good job.
Band 7 – The Kirkintilloch Band
(I've had to move to a slightly different position on the side because my computer was dying…) Not a massively secure beginning but quickly recovers. Some good big moments. Couple rhythmic moments a little brittle. But a nice lower end led melody comes through. Not completely together, but there. Good big moment, nice work. And then we take off, some big sounds now. Good detail and dynamic variety. Melody a little covered by others, but it is still great work. Couple splaffs start to appear as masses of effort are put into the music. This is an all in performance. Good euph and Sop, slightest knock well recovered. Band come in well. Good work Solo cornet and euph, very nearly all there. Great moments of real excitement. Impressive to see them work so hard but stay generally in control. Christopher King is telling them exactly what he wants and they are following. Few minor errors creep in here and there. Not major. Some more big moments and a very clean ending. Excellent. Liked it. Lovely middle/lower beginning to the second movement. Wide and clean. Little scratch in the middle of the work, but nothing that detracts from the style. Euph solid start, nice sounds coming through, vib may be a little fast, but it moves nicely through the music. Sounds like a few nerves at the beginning of the cadenza but its well recovered. Nice work from band re-entering. Lovely baritone. Good horn and band has a pretty stable chord behind the solo. Lovely lyrical movement. Good effort solo cornet. There is some really nice playing happening here. It's such a tough jump to get from 1st Section to this level in one year. Small ensemble generally good, couple uneven entries. Band takes over at the quiet bit. Really good effort round the stands. Minor blips here and there. Good crescendo that threatens just to lose control at the top. Slip from trombone but well recovered. And a nice end to the movement. Good effort, just some moments of insecurity creeping in. Nice start to the final movement. Good work Cornet and Euph. And the music has a really nice pace and rhythm to it. Big moments are good and clear and band sounds reassured during them. Couple hints of unevenness and missing notes at times. Altogether a really nice bit of work. I think the Sop and trombone took some of that moment… Slightly different to others. Rhythmic section still relentless. And big moments sound very clearly. Bit of excitement to lead into the finale. Lots of style. And as we work our way to the end there is a nice increase in strength. Really gutsy now. I'm just now realising just how key the reading of this piece is… Ending it lifts up and its an explosive finish. I really liked it. Massive step forward for Kirky and they really strove to meet the challenge. Wasn't secure everywhere but it was full of drive and emotion. I am realising I am preferring the bands that are just taking little gambles here and there, it sounds more like what it was intended to be. Great work Kirky.
Band 6 – Bon Accord
Couple of blips as we start the piece but it quickly returns to nice, stylistic performance. Maybe slight balance issues between melody and background – bit less from the rest, more of the "tune". Rhythms are nice and tight though and sounds is really well engineered. I like hearing more of the tunes percussion to the front. As the band grows, possible the perc. Is little over the rest of the band. Just loses a little composure and security as the piece unfolds. I think the sound still isn't totally balanced. Band builds nicely in bigger areas. Good Sop and Euph. Continued by cornet and euph. There are some nice bit coming out, but there is an overall slight lack of clarity through the piece. It's all there, but I have to fight to hear it all. Couple errors creep in here and there, nothing major though. Good work Sop. I like some of the bigger sounds. But every now and then a clip just appears. Good chord to finish the movement. Middle and Lower band have a nice start to the second movement. Quite broad. Just a sneaky hint of tuning. And it disappears. Good work in this portion. Now, this is a delicate euphonium section… Oooo I like it. Extremely musical and light, but still very clear over the band. Not a hint of insecurity. Gorgeous playing, really gorgeous. Cadenza starts and even climbing to the extremes it doesn't scream. Luscious. Real class act. Not quite together as the band return in the entry. Baritone good, not completely secure. Background has a tiny tuning issue. Really good horn playing till the middle of the portion where there are a few dropped notes, well recovered. Lovely solo cornet work. Superbly controlled and lyrical. Adam Cooke is working this middle section really nicely. Lots of little individual details coming through. Small ensemble is really good. Maybe one errant entry. Band comes in with quiet portion. Nice work. Maybe not as quiet as some, but it's all there. Band grows to a lovely cresc. And comes back nicely. Trombone lovely moment. Just a little crackly on the last chord. Final section is slightly steadier than some, this may work for the band. Still has movement and style, just a little less dramatic. Band is holding it together well. It gets a little frantic sounding in places, but everyone still arrives where they are mean to. Sop almost holds with Euph. And counter melody is good. It's a light touch round the band with all the facets of the piece, nothing over extended. Possibly loses some of the excitement due to that, just feels a little steady. Again, some dropped notes creeping in here and there. But band enter the fray with some good big sounds. Slightly muddy as the band builds to the start of the end. Nice clear cresc though and we take off for the ending. Some nice little details appearing here and there. Composed if steady. Band had a good build through the sections and we reach the end. Good. Good day out for Bon Accord today, nice work all round. Stunning euph, he deserves a prize on his own. For me the reading lacked some gusto even though it was well suited to the band. Some of the magic disappears though when you play it safe. However, that may find favour with the judges. In the end though, it is a rendition that had plenty to like.
Band 5 – Bo'ness and Carriden
Nice opening chord. Maybe a touch of the detail is lost and there is possibly a lack of balance, but the melody shines over the rest and is clear and consistent. Composed development but maybe just a wee bit over indulged at the extremes of instrumentation and sound. Small clips float into play, but nothing major. Excellent horn work. Generally tight, but not altogether clear at points. Well held Sop and good Sop/euph work. Dynamics come through nicely and there is definitely some style there. Well done Cornet and Euph. Huge amount of effort going into this performance. Lots of hard work and it is generally coming though, not too many errors and a majority of the music is on point. Just a little composure lost at the bigger moments. Difficult passage for sop, but still Glyn Williams is drawing a good performance from the band. Good start. Second movement here we come. Couple blips to start the movement, but holds well. Nice sounds in the middle to lower end, but just a sneaky suspicion of lack of clarity and togetherness. Generally well worked though. Almost a drop at the start of the Euph passage, but it gathers together comfortably. Blip to enter next segment, and I think the band could give him more room. He is having to work really hard both to be heard clearly and play to the level required. Nice start to the cadenza, little scratch and blip here and there. It is so tough. Nice re-entry by band. Good confident sounds from the baritone. Nice horn work, couple blips nothing major, bit of a struggle near the end. Small tuning moment comes and goes in the band. Good work Solo Cornet. And flugel flourished nicely. Small ensemble portion is secure and tight. Band re-enters really gently, but slightly muddy. Just a bit of tuning coming into play now. But it is so delicate. Love band cresc. Effects are clear and trombone leads us to the end pretty well. Last chord holds and wavers just fractionally. Good work though. Little scrappy in entry to final movement, but the rhythmic section plays through. Just wants to be a scoosh tighter. Some really good big sounds. Nice work throughout the band to showcase the dynamics. Not all the detail is heard and the snare just overpowers some of the light and delicate work. Great effort Euph and Sop. Band work behind is good, cymbal maybe slight out from band. Couple drops here and there. The music moves quickly though you go straight to another section in moments. Not entirely convinced it's completely together. But it settles as the music grows toward the end. Band builds with determination. Couple tiny tuning issues. There are so many fraction in this piece. Lower end almost there as we come into the end. Band grows, not altogether in tune. But it excitement rises to a great finale. Good effort. This piece is so tough and Bo'ness and Carriden have left blood and sweat on the stage. It was really good, but there was some loss of composure from where I was sitting. All in all though, it never broke down and the music was there for all to hear. Great effort band!
Band 4 – Whitburn
Real composure to the beginning – already detail brought out in the piece. Grand cresc. And big style moves. Really good, like giving snippets of what is to come. Lovely bassline work, cornets just dancing above the rest. This is spectacular. You can hear everything. Sop just lost a moment in a big section – tiny blip, you can hear it because the rest is so good. Lovely detail work, even at high volume. This is really tight and together. Really good horns. One little loose note there. Immediately forgotten in a blanket of sonority. Good work Sop and euph, maybe a little more euph (but I'm biased…). Great movement of sounds. Cornet and euph almost perfect. Again the band roars into work. So big yet so controlled. Little fluff on cornet entry. And another on the sop. But we are picking flaws that are so tiny here… Tremendous band sound. Lead to the end is tight and expressive. Super ending. Movement two, here we go… Just the smallest of scratches as the movement begins and yet here is another middle/lower end that is just oozing class. Wide, broad, emphatic. Gorgeous. Joe Cook is moving the music just every so slightly to bring out style. Euph appears, wow, control. Just lying over the top of the background. Real heart-warming playing. So simple, makes it sound like its nothing. Stunning. Cadenza has a slight blip to begin but immediately recaptures the feeling. It's delicate in a way that hasn't been performed today. Still certain and sure. Absolutely no wasted energy. Brilliant. Baritone fills her entry, excellent, lovely moment. Horn totally different style, for maybe it could have been more "related" to what came before, but what do I know? Couple minor clips, but lovely sound. Dramatic, tidy, and hymn like from the band. Solo cornet, touching perfection, just the slightest hint of hesitation reaching the climax. Small ensemble playing really focussed and fluid. Tiny bump as we start with the band joining in, but after that, like listening to silk. Sublime. And it grows evenly and organically. Tremendous. Tiny clip from trombone to end and then – a false entry. But still the end holds extremely well. Lovely start from Euph and Cornet, could have just been fractionally more clear. Who cares, what a sound when the band arrive. And arrive they do. Huge movement through the dynamic range and yet still pristine in tonality and tuning. Detail still comes right out through the rhythmic sections. Euph and Sop brilliant and the bass line dances beneath. And the counter melody is supreme. And now the end is in sight and we hear all sorts of dynamic movement and explosions of detail. This is big, this is really big. Did it just waver for a fraction of a second there. And just like that we are back, there is just no time to lose focus in this piece. Brilliant sounds and a real sense of controlled urgency leading to the end. And then the band springs into life, big sounds. Really good. Nice work trombones. And it just grows and grows to an ending of real force and intent. Wow. Again Wow. Magical, Majestic. Whitburn showcase exactly what they are all about. Taking command of music. It was tight, disciplined and explosive… How do you even separate them and the Co? Well I'm going to try, and for me, I think I preferred the Co…. Something just sparkled a touch more about the entirety. But let's be honest, my opinion doesn't get in the way of the fact that one of the best bands in the world just plied their trade. Supreme.
Band 3 – Dalmellington
Beautifully controlled beginning, lots of detail and lots of work. One or two small moments. And is some of the cornet work a little too over than band, interpretation, be interesting to see what judges think. Big notes are huge, just on the edge, massive. But held. Punctuated moments are excellent. Accents go through the band clearly. This is a real statement of intent. Nice horns, maybe could be a little more evenly balanced. Fractional loses of control here and there, nothing major. Ensemble is terrific though. Euph and sop a little out with each other, but lovely music. Good horn entry. Nice work Euph and Cornet, balanced and together. Again more big sounds. Really exciting this. And when it needs to be big and lyrical its all there. Wow, Dalmellington are going for this. Tiniest of blips appear sporadically. But altogether a really tight finish. Really good stuff. Second movement begins with composure. Really balance and tight middle and bass end. Maybe the hint of a dropped note. Big bold sound from euph, sounds over the band. Stylsitic, band could maybe move with him a little when he reduces his sound. Slightest clip as he rises, but excellent. Start of cadenza a little lost in detail – recovers well. Maybe tuning moves just a smidge when on his own. Lovely baritone entry and work. Horn very good, nice sounds, couple dropped notes here and there, but still musical. Cornet enters confidently – gorgeous. Nice small ensemble playing, just a blip here and there. Really ncie work though by Erik Janssen, made it very clear what he wants. Slow quiet section is beautiful. Tight. Together. Proper class. A very different reading of it than we have had so far, makes the most of one of the gaps and band build to a huge cresc. Wow. The descent again is brilliantly managed, and trombone leads us to a lovely end. Couple moments in this section here and there but nothing major. Overall excellent. Good stuff. And a very held chord to finish. Super brave. Tiniest blip at the start of the moving section. Massive sounds coming forward here, couple of moments where it just threatens to lose some control, not totally tight, still excellent. Each section makes a case to be heard. Lots of detail. Euph drops a couple notes with sop – shame, the rest of it is very in tune, could possibly have had more sop. Horn takes tune nicely. And the bass line is there in background as always – relentless. Good work returning to rhythmic work. Big sounds return nicely. So much effort being displayed today. Careful percussion, just a little out with one of those snaps. Lovely big section again. We rise to the end. Exciting, enthusiastic, enboldened. Nice trombone lead into the final moments. Just careful we don't lose some detail in our case to be big. Good dynamic contrast coming even in the big section. Massive ending about to happen. WOOFT. Awesome. Remember when I said that I didn't know how anyone would come close to the Co… Yuh huh… I think there was just a few too many moments there, but the band sound was immense and they should go home happy. Remember there is race for third happening today in Scotland. Dalmellington, just said "come get us."
Band 2 – Dunaskin Doon
Lovely opening, good rhythm behind the melody. Just a couple of blips round the stands a maybe the sop could meld in a little more. Big euph sound nice. Detail is slightly lost in places, but its minor. You still get the feel for the movement – the Sparke sparkle. Good big sounds, nothing over blown. Little dropped note on trombone. Well positioned notes as the sections develops into a good speed. Horns lose a couple notes here and there. Cornets good, lost a little at one point. Lots to like as the sounds grows, just a couple blips. Euph and Sop very well balanced. Lovely. Paul Drury is really leading his band sympathetically here. Lovely baritone. Euph and cornet almost there and some of the background notes are clipped just a little. Style is excellent though. Careful tuning at the top end. And yet we are still hearing a great interpretation of this piece. Horns come back will great composure. Sop recovers well. Trombones, just a tad out. Really good effort on the first movement as a whole though. Keep it up band! Not quite secure to start the second movement, but it's the tiniest of details. Lovely balance in the middle and lower brass, just a couple moments. Euph comes into play and rises from the band. Its really good, could be just a tad wider. Lots of feeling and it brings a different tonal quality. Band keep out her way just a bit more. Reaches high notes well, could maybe have just stayed on the a little longer… tiny detail. Its all there, lovely stuff, very secure and very musical. Little waver on entry to baritone. Just a couple clips for the horn, keep that background note steady band. Good effort horn. Band comes back in nicely. Cornet really nice, again only a couple blips. Lots of endeavour in this and the reading is coming through nicely. Ensemble playing excellent. Beginning of band quiet entry is like someone pressing a button, this is really classy. Only a couple slips. And the crescendo is full of passion. Sop falls out as band dims. Trombone leads to a nice end, maybe a little bump of an during the last chord. Really good second movement. Keep it up! Nice work to start, a little precision is lost in the moving notes, but it returns back in a flash. Some really good sounds coming, and there is a smattering of quite nice detail shining through. Good. Percussion just drops one note, but the overall colour are there. Well held Sop and Euph, almost went, but came back and in tune. Little rumbling of rhythm is just a nice accompaniment to the progressions of the band. Its relentless this movement and the Doon are keeping it going admirably. Big sounds come and maybe just the slightest loss of finesse, but its so minor. Effects coming to the fore and even when the band should be really tiring, they are holding together impressively. Really spirited. Really energetic. Really exciting. Come on band! We open the tubes for the finale. Yes! Still controlled. Wavers slightly here and there. But glorious sounds in places. And another gear for the end. Brillaint! This was a massive step for Dunaskin and a real test to see how far they have. Well have no doubt they have come far. There were moments of real bliss in some of this – ok some of the edges weren't so clean, but in the end the music was all there. Stunning effort from a band still gaining experience in this level. Solo euph was stand out. Excellent work and excellent reading – well done the Doon and Paul Drury.
Band 1 – the cooperation band
Excellent opening, tight, melodious, epic. Real sence of excitement. Just a little splaff through the cresc run. Broad euph work, so deep and luxurious. Real class, lots of detail and sumptuous sounds. Lovely trombone. Couple of the sounds into the next section maybe a little "unbridaled", minor… Lovely horn work. Percussion on point. Cornets excellent. Tight. Maybe the slightest of wayward sounds crept in, disappeared immediately. Euph and sop on point. There is so much breadth in this performance. Lovely Baritone. Cornet just ever so slightly out with euph on maybe one or two notes. Couple big sounds, maybe just the slightest lack of control and slightly off entry. Its so hard to say anything negative. So so beautiful. Again stunning horns. We move so musically through this section to highs and lows, everything wide and big without being offensive. Properly tight end to the first section. Brilliant, just brilliant. Start is as tight as a button. Middle of band is the cherry on a delicious sound. You can just sit back and let the melody wash over you. Russell Gray is pulling everything he can. Euph melts into the fray, beautiful start. Band gives him plenty of room. Just the slightest of cracks on an entry. But he moves the music so nicely, it isn't over done or over egged. Just subtle brilliance. Cadenza starts with magic. Wow. He gives it an incredible amount of space, with just a beautiful ending. Band come back in on point. The feeling isn't lost. Baritone is stunning. You cant find fault even in the background. Slightest of drops in an otherwise commanding horn solo. Tiniest of cracks. Anything lost in this performance is so minute. Beautiful band return. Then cornet comes in, so poised, so secure. Just a pleasure. And a totally different colour from the flugel. Deep and leading of the small ensemble that plays. Tiniest of blips as they enter the quiet band section, so minor. Tuning excellent, just a tiny blip again. Its so fractional. Cresc oozes quality. Band playing in this country at some of the finest you will see. Again, just a tiny crack as the dynamic comes down again. Trombone superb. Maybe not totally together for the last chord. What a second movement. Third movement properly tight knit. Precision playing at its best, little drop from sop. And then we hear the massive sounds we want. Oooft, so much control. You can feel the sound though. Again, another minute error. We enter into the magical story between Sop and Euph, perfectly balanced and in tune. Nothing wooly, all clear, moving, precise, excellent. Can hear almost every note the rhythmic sections. It really is superb. It moves without any loss of quality. Up, down, Sparke score rendition at its finest. Build to the end is exciting and capturing. Edge of seat stuff now. So much detail. So much concentration. And the end – wow. Just wow. That was superb stuff from the reigning champs. What a start. How do you even follow that? Soloists were supreme. Band was immense. However, I look back at each time I said there was a clip – as minor as it was if another band step up could it just be enough. You cant think many will get near…