Contests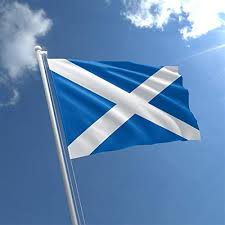 Published on March 7th, 2020
LIVE: Scottish Brass Band Championships 1st Section
Results:
Kingdom Brass
Bathgate
Johnstone
Newmilns and Galston
Dalkeith and Monktonhall
Granite City Brass
Coalburn Silver
Campbeltown Brass
Newmains and District
Tullis Russell
Top 5 Predicted Results – A disclaimer, it sounds really different from the top levels of Perth to the lower ones. The race for the top of this section is close, really close. Some of this is going to depend on the interpretation that was wanted. That being said, I can't see beyond Kingdom today. It went beyond the requirement, even with a couple blips. I have Granite in second because it was just so tight and that really does feel integral to this music. But really take a punt. Bathgate were exciting, Newmilns were poised… This could go number of ways…
Kingdom Brass
Granite City Brass
Bathgate
Newmilns and Galston
Dalkeith and Monktonhall
Band 10 – Newmilns and Galston
Last band of the day. Not a moment too soon, I'm hungry… I like the opening, it has poise and style. One blip but it doesn't lose the feel. There is a sense of what is to come and it makes you want to listen. Careful tuned percussion that you aren't too much. Still some nice sounds and moves. No loss of control in the louder parts, its is just a bigger deeper sound. I like it. You can hear through it, but the tuned percussion is still too much. Every now and then it just threatens to be a little off in the tuning, but it is held well. Good work. Got my trombone gliss too! What about part 2? Ooo a nice start, a bit less pacy than some of the others. Lots of room being given by Mark James here. Cornet has such a rising sound that it draws you to it. Lovely. Rich and true. Percussing a little out at points, but band is playing well behind the melody. Soprano holds his line back just a touch to sound all the notes, classy. I like it. This is being very thoughtfully played. The middle section has almost a love song element in it. Careful again tuned percussion. I have my organ moment coming though again – such a light touch in those chords behind the horn line. Beautiful. It builds with real passion. Coming alive. Deep, full, chordal passages. Just what this music was written for. Faintest of clips on a couple of the melodies. And what a soprano top to that chord! He's playing a blinder by the way. Really enjoying the time being spent on this movement. Can this level of proficiency continue into the last section? Nice pace to enter. Tuning good, ensemble good. Just a couple of details lost here and there, nothing major. Bass line enter the fray and the sound suddenly develops a real menacing quality. Genuinely enjoying this. Just not quite the sparkle of the absolute top, but man is it coming close. Tempo is consistent and measured. Again, a little too much tuned percussion. Maybe losing a bit of the class at the real deep passages in the music, but it returns fast. As the melody gets passed from section to section, each one takes the mantle ably. We prepare for the end, again a couple of slight clips here and there, nothing major. Band move well toward the end as it flourishes into a good ending. Well, this has thrown me, no doubt there were steadier parts to the piece than some other performances, but it was played extremely well and brought to an almighty crescendo. This is going to depend on what the judges like in the interpretations. Excellent work Newmilns. Controlled and stylish.
Band 9 – Tullis Russell
Bit untidy to start, couple of wee blips and strange entries. But comes back into play well. Nice sound from the middle of the band, but just veers toward being out of tune. Melody moves well but is slightly muddy. As extra instruments enter the fray there are a couple more tuning issues. Odd note here and there. Big crescendo sounds well, careful basses. Just a little scrappy here and there and some of the bigger sounds are harsh. Tuning beginning to become suspect in the bigger passages. Even some lighter chords suffer slightly. Balance a little off to end the first part. Nice Flugel start and Ray is certainly exploring the piece well with the band. Solo cornet nice start, some of the playing underneath is a little lumpy. Errors creeping in on the solo line, but rectified well. Slightly uneven movement forward, but lovely Sop! Good sounds in the middle of the band and there is an attempt to move the piece a little. Tuning still not generally there. Solo horn has to creep up to be heard over the rest. Couple entries are just slightly off. As the sound build again some of the ensemble and tuning is a little off. Missed note from sop line but the band hold together fairly well. Big sound has a bit of a moment, split to the top and slight intonation. It's a performance which is promising, but not quite delivering. Shame, because the reading has a lot of potential. Still committed though and full of desire. Entry into the final section is pretty clean and style is generally good, just fractionally wanders every now and again. Nice bigger section, but the real detail of the piece is a little absent. Good big sound come through with accented notes. A few little wobbles here and there but the pace is good and it is gaining some good excitement in places. There is some nice style in some of these bits. Band is definitely enjoying the end of the piece. Good to hear. It just has to maintain a bit of control in those grand sections. Tullis Russell started today in danger, but this was a committed performance. It just needed to reel it in a bit on some of the work and display a bit more culture in the quitter passages. Still a good interpretation and some good enjoyable moments especially coming to the end. Well done Tullis in a high pressure situation.
Band 8 – Bathgate
Opens well, possibly a bit stronger than some. Can still hear detail and melodic lines over the rest though and nothing sound forced. As the music builds there is good control being displayed and some extra areas of detailing are heard. Wee movements round the band. Its good. First part building well and the full band sound is clear and together. This is good. This could be very good. Nice rhythmic section which may be just a tad loud but overall a really good end to the part. Really wide and full sound to begin the next section. Flugel is lovely over the band and gives way perfectly. Solo Cornet, well, you could fall in love with a sound like that. Just don't push him too hard to be heard. So close to being too much from the accompaniment. But just, just held. Euph section gorgeous and well done Soprano! There is some real composure coming out now. The detail mix is good and every part of the band can be heard. And then the band reduces down beautifully. What a horn part above it, just above nothing more. Ooo this is really classy. The most minute of tuning issues crops up and then disappears. And the band deliver through the cresc. Don't worry Sop! Dropped note, doesn't effect the band. Big sound, not blasty, just big, and beautiful. This is really good. And just as beautifully, the dim to the end of the section is held lovingly. Now the final part… Good start, detail coming through, don't lose what has made this so special, just creeps into the not nice noise for a couple big sounds. Quickly reeled back. Lots of detail showing through. Can hear everything moving round the band. Little dropped note in the euph bit – don't worry, keep going! Still holds together well, composure is good, intonation is good, ensemble is good. Little bit of tuning in the big bass part, again don't worry. The feel of the music is still coming through. The end is becoming exciting now, another gear has been found. Craig Anderson is still keeping it in the reigns. Just every now and then a big note is a little ugly, snippets nothing more. Generally good. Build to the end is controlled and moving. Bathgate's performance was one of real merit. I tell you what the top bands in this section are close. I think Kingdom still have it by a slight margin, but so so much to enjoy from the West Lothian Band. Excellent, really excellent.
Band 7 – Coalburn Silver
Nice opening, not quite in together but recaptured well. Nice euph sound even with a couple clips. Couple errors appearing. In tune and generally together, if slightly rushed. Detail isn't quite shining through from up here. Its has a good sound generally though. Careful with the top note of that run euph. Sound develops in the cresc and plays pretty well, just threatens to lose composure slightly but nothing major. Maybe could be a little more balanced in the quiet end to first part. Nice opening to the second, a thick texture. Cornet solo is good, but some of the percussion is a little over excitable. Keep control Solo cornet, you've got this. A little stuttered in the movement of dynamics from the solo line, but well held. Band begins to swell nicely, and the sounds of the ensemble are very pleasing. Nice Sop line there. Dynamic reduces nicely. Music is maybe a little lacking in passion, but it is rigid in tempo as much as possible. Build up is nice again and a bit of character returns to the piece. Would love to hear some more of those internal minor melodies and counter melodies. Careful at the top, just a little razzy at the high point and sop dropped a note. Good middle of the band as we come to the end of the second part of the piece. Nice transition but begins to threaten to lose some of the control. Some of the running parts not so clear in their development and it just feels like it wants to speed up. Lots of very concentrated faces now, they are definitely going for it. Could use looking at the conductor more, as again moments of control are lost. Some of the melodic lines not quite in sync. Can't fault the commitment though. This continues toward the end of the piece – desire and just a fraction of overdoing it. Set up to the end is good though and the final notes are well taken. Loses a little puff here and there, but overall very pleasing. A good performance from the young Coalburn that had plenty of desire but lack a little in poise. Solid and committed however, well done.
Band 6 – Granite City Brass
Oooo nice start, immediately there is a precision there. Nothing overdone, nothing taken for granted. Euphs sound well over the muted cornets, just a fraction of a hint of losing togethers which is recaptured again. As the music build the focus is high and the quality of sound is very good. Everything is kept in check, nothing over done, nothing overplayed. Its light but exciting. Wee error creeps in but they are right on top of it again. A really light and musical first section. Like it. Love the trombone gliss! (have I said that already?) Second part begins with a secure and lyrical flugal that blooms into sound. Some really nice playing coming through now. And Bruce Wallace is pushing the band to be as precise and musical as possible, lovely. Solo cornet a little uncertain but the band behind him is together, in tune and giving him as much help as possible. Music is moving beautifully, nothing drastic, but it is still dramatic as the tempo is just moved ever so slightly. Adds a real quality to the performance. Horn has a lovely solo with an almost fairly light accompaniment in the background, so light and delicate. And then it builds to cresc which tells you the band has more but is just keeping it in reserve. Sop sounds over everyone – maybe a bit too much, still in tune though. Precision is the key here. In the big moment, just threatens to lose it, but held extremely well. Real performance this. Its like the band are an extension of Bruce – such is how closely they are working. Now into the final bit the excitement is given. Balance is good, tune can be heard along with all the accompanying detail. Tempo just meanders a bit but is brought back into check. Build is a good one, exciting and giving a flavour for something big to come… WOW they were some notes. Still tight. Its all good stuff now, maybe just not completely perfectly balanced. Still though, great music. More is coming now, band is getting bigger in really nice increments. And then a big cresc into a blossoming chord. Just the smallest of dropped notes in the solo cornet line. This was a real performance from Granite City, it didn't have all the magic of Kingdom, but it had all the class. Excellent. Has to be up there…
Band 5 – Johnstone Band
Together at the beginning but some intonation issues in the cornet ranks. Couple blips just appear in the tune and whilst the style is there, it doesn't sound altogether secure. Every now and again something pops that just isn't meant to be there. Not quite together and the speed varies just slightly as the band crescendos. Keep listening as you get louder. Bass trombone sounding over band – not altogether balanced. Settles as they dim to the end of the first part. Rhythmic sections not altogether in time. Nice flugel opening but horns just threaten to lose tuning. Clips still appearing round the stands. Cornet solo lovely, but accompaniment not together or completely in tune. Still lyrical solo and the first one without any obvious bumps on the way – well done Solo Cornet! As band builds there again it just doesn't flow quite as easily from the bells as it should. Its good, but the lack of clarity is an issues. Missed notes on descending them through the band. Is it nerves I am sensing?… Lovely quite part, but still not exacting on the intonation. As band builds the players become more comfortable, some lovely moments from euph and sop. Again they are trying to draw music here with big chords and music, but it just wavers. Notes still being dropped – too many errors now. How will we finish? Bass end a little muddy, but the sound has changed as the band move into the bigger section of the piece. It feels very close to threatening to speed up. Again intonation problems and clips at the bigger moments. Security isn't completely there – so many almost moments, almost together, almost in tune, almost no blips. But that is punishing in a piece like this. Ending has the emotion though. Johnstone threw everything at this piece and some of it stuck as they progressed through, but a high error count and some intonation problems got in the way of what they were trying to achieve. Real shame, but a good effort nonetheless.
Band 4 – Dalkeith and Monktonhall
Nice opening but could have been a touch softer. Not completely together and a couple dropped notes. Rich sound though which emanates from the bottom up. Cornet not quite secure above. The build is good though, and the lighter touch round the band is being attempted, possible the cornets are slightly overpowered by other in sections. Nice build though which is well controlled and poised. Nothing huge here, just wide. Tuning good as we come to the end of the first part. Love that Trombone gliss. Last note not quite in tune there. Lovely buttery build into the second part of the piece. Well done solo cornet, just drops a note or two. Don't lose confidence! Band plays behind her well and give her support without overbearing. Lovely sounds in the middle of the band now and euph/bari work is sounding out beautifully. Nice horn section movement there. Music diminishes to lovely dim. Solo horn good, not totally secure but the overall sound of the band is lovely. Keeping it light and delicate without feeling like it might fail. Wee tuning issue there with sop. Lovely medium sounds coming through now and you can hear right round the band – not note perfect but move with real compassion to the louder section. Lovely band, lovely. Controlled, tuneful. Dropped notes here and there don't take away from what is a really good reading of this piece by James Chamberlain, and the band is responding. Now to the final part… Tempo increase is done with pinache. This is improving as we move through it. Cornets are above band but not harsh. Maybe just a little bit steady on pace, but there is plenty of room for the music to shine, which is the point of this piece. Really enjoying it. Just keep focussed and together in all the different parts coming in. Wee tuning issues crop up momentarily but again nothing major. As the music increases it just threatens to edge out of tune, but everything is held. Again a couple of solo drops. Great build to a thrill of an end. A real performance of musical poise which the judges just may take a shine to. Not perfect and the error count may annoy them, but filled with detail showing us what the score is presenting. I enjoyed it – well done Dalkeith.
Band 3 – Newmains and District
Not entirely secure to begin but the lower end soaks up the rhythmic issues. Couple splits, nothing terrible, just there. Nice sound from the lower end but the uppers are a bit "raspy" for my liking. Not sure about dynamic levels being completely on par and a couple more missed notes come through. As the music crescendos the band stays pretty well together but can't quite pick out the detail. However it gives way to the end of the section nicely. Still some of the music is a little "obvious" in it's presentation – not enough of a light touch. Dynamic variety isn't quite up there either. Good start to the second part though and Michael Marzella is being very sympathetic to the score. Solo cornet does brilliantly and covers over two big splaffs to continue uninterrupted. Well done, that isn't easy recover. The lower dynamics are not quite there, even quiet stuff is too much. Some lack of precision wanders round the band now, basses drop a couple bits. Not major, its just the piece shows everything up. Lovely horn bit, just not quite balanced with the band – it could sound out more. Lovely increase in music there and well done Sop! This is a good core band, it just needs a little more style. Big moment loses some composure – bit of tuning there. Again lovely horn work. There are moment when this band plays that it get very close to top class. Slightest moment for the euph but well played through. Enters final section with determination, but again it's all a bit overstated for me, some of the quality just loses out to harshness. There is real effort to pick out the detail though. Again just be careful at the top end of those sounds. Again a few dropped note here and there, but it isn't effecting what the band are trying to do overall. Careful as you build to the end, it isn't quite together with the percussion. This was a performance of note for Newmains, but it suffered from just a lack of control. Certainly though a very good rendition of the piece even if it wanted to do more than was asked. Well done Newmains – welcome to the First Section.
Band 2 – Campbeltown Brass
Brilliant to see so many youngsters in this band. Go for it guys! This isn't a bad start, couple of blips circulating round the band and maybe not as gentle as it could have been but the style is there. As the music begins to build we hear some detail, but the balance may be a touch weighted to the lower end. Some nice harmony work throughout the band, but there is a slight loss of composure and from this vantage point some of the percussion is overly imposing. Dynamic varience isn't as good and some detail is lost in foray, but a more than solid beginning. Lovely Flugel beginning, but just pull out that melody throughout the band a bit better. Some crackly bits appearing but solo cornet enters the stage with a beautiful tone. Just give her the support she needs band. Couple dropped notes in the solo line now. Its that fine line between good and excellent… Some great sounds punctuated by a few clips. Lovely muted section gives way to horn line – that was beautiful. Now as the sounds builds, keep listening… Crescendo not absent of clips but such a sterling effort. You are willing them on. And they are picking out detail – just can't stay completely composed throughout. That horn player by the way… And lovely backing for him. Cornet can't quite make it into the final section without a drop here and there, but still a great sound. As they take of into the final part it isn't always quite together and the lack of precision is very audible. It isn't awful, it just isn't right. Band comes back together though. They also want an ending by the sounds of it. Just be careful percussion – still overly distracting. Melody is being passed well though. Some great sounds as the original melody comes back to serenade us. Just keep listening and concentrating. A really good performance that had so much to like, too many splaffs and not quite the poise and precision needed to really demonstrate top level class – but well done Campbeltown. Delighted for you.
Band 1 – Kingdom Brass
Slightest of unsettled openings with a couple blips but gives a lovely style. Gorgeous sounds from throughout the band. Effects can be heard whilst giving way to melody at appropriate times, tuned percussion a fraction out. What a big sound for the increase in volume. Class abounds. Tuning is good and bands are keeping together. The odd dropped note appears here and there and but the altogether the band is sounding big without being harsh. Dims to a beautiful trombone gliss (I love that bit). Great start. Lyrical flugel gives way to rest of the band in a cresc of sumptuous band playing. Solo cornet gorgeous and the band are just lying below him, a bed to spread this melody. Couple notes threaten to drop but are saved brilliantly and band continues on a lovely euph tune. Sop dances above the rest. Band behind are tuneful and compassionate. This is really, really lovely playing. Well done percussion – totally in sync. Horn takes over and leads the quiet parts. Its almost organ like in its precision. Dropped note just takes the shine away from the cresc that follows but nothing stops the quality from oozing through the rest. Kingdom want this, so controlled and so melodious. And you can hear details pinging throughout the band. Sound build from the lower end with real composure and style. And now we change. Careful that the muted accents of the last section don't become too blistering. Great feel though. Band pounding forward. Great sound as melodies ping round the sections. Such great care to look after dynamic quality and control, threatens to give way only for the briefest moment and then returns. There is a big ending coming… Properly exciting. And even with the beef of the sound you hear a detail here and there punctuating through. As the sound dies we hear quality of the work behind the soloists. And an ending that truly does justice to this piece. Well bands, follow that… Kingdom have arrived and they want to go up and you have to be honest, it will take some stopping.