Contests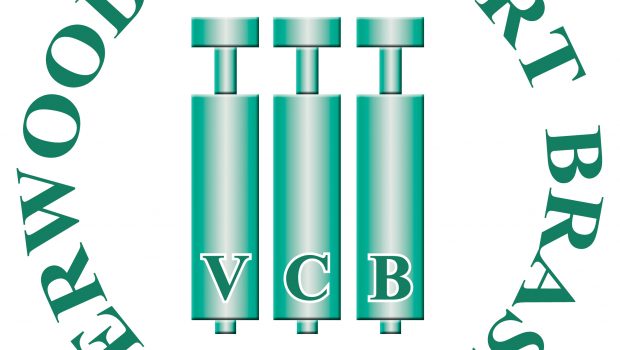 Published on November 30th, 2016
REPORT & RESULTS: Wessex Open Contest
The annual Wessex Brass Band Association's `Open` Contest was a cold and sunny day, at the Life-Centre, Bournemouth, 11 bands were eagerly awaiting the result when Verwood Concert Brass were crowned Wessex Champions.
Overall Wessex Champions
A fine performance by Verwood Concert Brass of Edward Gregson's "Of Men and Mountains" drew praise from the adjudicator John Winterflood, ARCM, LGSM, to secure victory which put them in top place, their Conductor was Kevin Smith, who also took away The South Wilts Cup for his fine reading and interpretation of the score. In the March competition Hyde Band won playing Charles Anderson's "O.R.B" whilst the lower section was won by Gosport Solent Brass playing ""Bramwyn" by John Carr.
Winning the Kevin Bolton Plaque for the Best Instrumentalist of the day, was the Solo Cornet player of Verwood Concert Brass, Elaine Close. The Tom Gomersall Memorial Cup for the best euphonium on the day was won by Graham Jones of Otterborne Brass and the Bass section of Verwood Concert Brass won the 'Arthur Spencer Trophy'. The Maurice Woods Trophy was won by Sonja Charters of Otterborne Brass, and The Stan & Barry Willis Cup for the best Trombone Section was won by Bournemouth Concert Brass. The James Winter Trophy for the best Percussion was awarded to Hyde Band.
Championship Section:
The Verwood Concert Brass came away from the day having secured the winning band in the Championship Section under the auspicious eyes of their conductor, Kevin Smith, playing their own choice test piece of 'Of Men and Mountains'. In second place was Bournemouth Concert Brass whose rendition of 'Year of the Dragon' by Philip Sparke brought a good response from the audience.
First Section:
The Otterborne Brass directed by Melvin White, gave a strong performance of 'Saga of Haakon the Good" by Philip Sparke to secure the prize from Hyde Band who came second with their rendition of "Variations on a Ninth" by Gilbert Vinter under the baton of Jonathan Lush-Camps. In third place came Wayne Langdon with the successful Michelmersh Silver Band who played "The Year of the Dragon" by Philip Sparke.
Second Section:
A jubilant Andover Town Band returned home celebrating their winning of the second section, with a well interpreted performance under the direction of Steve Large, they played "Essay' by Edward Gregson. In second position was New Forest Brass under the direction of Ian Luxford playing a well grafted performance of "Lake of the Moon" .
Fourth Section:
This was once again won by the impressive Verwood Town Band, opting for a fine performance of 'Saint-Saens Variations" by Philip Sparke, conducted by Emma Button. In second place was Gosport Solent Brass playing "Four Little Maids" by John Carr.
Unregistered Bands:
This new section was won with great excitement by Christchurch and Highcliffe Brass who played "Divertimento" by Bryan Kelly.
The Wessex Brass Band Association would like to thank all the bands who entered the competition and to congratulate all of the prize winners and winning instrumentalists. Thanks are also expressed to the helpers, supporters and families who had helped to make the 2016 event a success. Woodfalls Band had supplied the percussion for which they were warmly thanked.
There was a big thank you to Verwood Concert Brass who played a mini concert whilst the results were collated
Full Results
(Own Choice Test Piece – March results in brackets)
1. Verwood Concert
2. Otterbourne (3)
3. Hyde (1)
4. Michelmersh Silver (5)
5. Bournemouth Concert (4)
6. Andover Town
7. Sherborne Town (2)
8. Verwood Town
9. Gosport Solent (6)
10. New Forest
11. Christchurch & Highcliffe (7)
W. Spinnaker Brass