News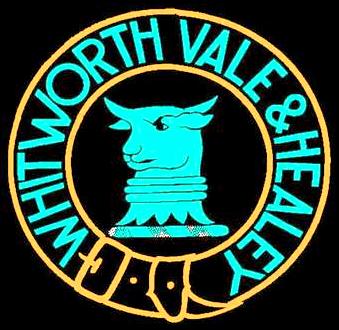 Published on January 7th, 2017
Whitworth Vale Announce New Year Changes
Upon returning from their Christmas break following a busy period for all 3 of their bands, the New Year sees the organisation undergoing a number of significant changes.
The Senior Band will now be conducted by Chris Binns, son of former Musical Director John Binns.
A spokesperson for the band told A4B: 'John made the decision to step down from the band after numerous years at the helm, having lead the band to consecutive victories (across 3 sections) at the Buxton Contest and also a winning performance at Blackpool to become North West 2nd Section Champions in 2013. The band also competed at the Nationals in Cheltenham 3 times during John's most recent tenure, which resulted in them being placed 4th best Third Section band in the UK for 2 consecutive years.'
This year will also see Chris Binns returning to his roots, having played Trombone in the band during the early years of his playing career. Chris has since gone on to play Principal Trombone at Milnrow and the world famous Black Dyke Band. He is currently studying at the Royal Northern College of Music, whilst pursuing a performance career in some of the UK's most significant orchestras.
Chris is not only following in the footsteps of his dad he is also following those of his grandad Peter Hewitt who conducted the band during the nineties and in 2002.
The band's Youth Band Musical Director, Aaron Wolfe has taken the decision to step down from his position following the NWABBA Rochdale Youth Championships in October 2016. Aaron has accepted the position of Head of Brass, Wind and Percussion at the International Music Institute in Abu Dhabi, UAE.
A spokesperson for the band told A4B: 'The Youth Band have come on leaps and bounds under Aaron's tenure having won; Highest Place NWABBA (2016, 2016), Youngest Player (2015, 2016), (Best Soprano, 2015) and Band Showing Most Potential (2016).
The organisations Beginner Band will soon take on new recruits as they invite Whitworth Band Academy graduates of December 2016 from 'Our Lady & St Anselm's RC Primary School' to join our ranks. These graduates were taught by Academy co-founder Aaron Wolfe who was delighted by the progress made by the pupils in the 10 week scheme which was established in 2014. The Academy has now introduced brass based tuition to over 200 pupils since it was set up by the band as part of the legacy in memory of the late Jimmy Grogan, Local Councillor, Mayor and Band President.
Everyone in the organisation would like to thank John and Aaron for all of their efforts both on and off the contest/concert stage, and wish them all the best in their ongoing careers in music education.'