News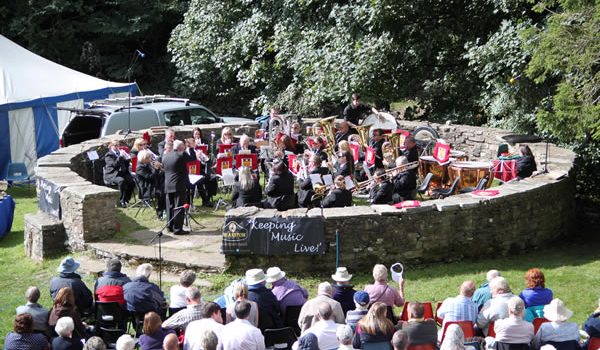 Published on January 30th, 2017
Hardraw Scar Falls Open To Bands
Entries are now open for the iconic Hardraw Scar Brass Band festival which will take place on Sunday 10th of September 2017.
The contest, which is organised by the Yorkshire and Humberside Brass Band Association, takes place within the open air bandstand in the gorge beneath Hardraw Force near Hawes in Wensleydale. The contest was first held 136 years ago and is a favourite amongst many bands.
New Format
For the 2017 contest, the organisers have made some changes to the sections following feedback from bands. Section B now includes 3rd, 4th and ungraded bands, while section A is now 2nd, 1st and championship section bands.
A spokesperson for the event told A4B: 'The organisers hope this will give a more balanced contest overall. A new trophy will also be awarded to the best 4th section Band competing in Section B. Due to the popularity of the contest, as in recent years, a two stage entry process applies which involves the return of the entry form by the 14th of March. If sections are oversubscribed then places will be allocated by a draw.'
Entry forms can be downloaded from www.yhbba.org.uk/hardraw1.html