News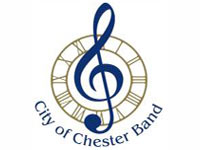 Published on January 31st, 2017
City of Chester Find Musical Routes To Education
In 2000, the City of Chester Band formed a training band which has gone from strength to strength, with a number progressing to playing in the main band and one on to study music at university. All who have played in the Training Band have benefitted from developing their life skills.
The City of Chester Band is now developing a new opportunity for children who want to take up music. They have teamed up with the Musical Routes Music Education Hub, which is the music education hub for Wirral and Cheshire West and Chester Councils, to form a Junior Band. The partnership will enhance the music services aimed at children aged 7 to 11 (Key Stage 2).
A key driver of this initiative has been Ewan Easton MBE, the City of Chester Band's Musical Director, who is passing on his extensive experience of teaching the playing of brass instruments to people of all ages and levels of ability. Raw beginners begin learning in a fun environment such matters as the importance of maintaining a relaxed but upright posture, one which supports deep breaths being taken which enables players to play fluently.
The Junior Band meets on Mondays in term time between 6:00 and 7:00 at St Luke's Church, Chester Road, Huntington, CH3 6BT. Tuition is free, but there is a small charge to offset the cost of room hire. Children on reaching 11 will be invited to progress to the Training Band which comprises of young people up to the age of 80!
Parents/guardians who think their children would like to learn to play a brass instrument should contact Tony Blain at [email protected] or call 07913 109 951.