Contests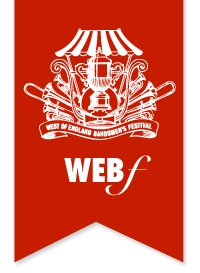 Published on January 31st, 2017
West of England Bandsman's Festival Entry Forms Now Available
Even though Summer days lie far ahead, full details and Entry Forms are now available for this year's West of England Bandsman's Festival, which will be held for the 93rd time at Bugle in Cornwall on Saturday 17th June 2016.
With the morning March through the streets of the village by the bands before the Contest commences, and the return march in the evening, this unique open air event welcomes Bands from all corners of the United Kingdom and abroad as well as Cornwall to compete in it's seven Sections, including Youth and Training bands.
Substantial cash Prizes are on offer and the Championship Section has the added attraction of winning the unique Royal Trophy, presented in 1913 by HRH Prince of Wales, Duke of Cornwall, the Great Uncle of the Festival's Patron, the present Prince of Wales, Duke of Cornwall.
Once again the Committee has chosen a varied and attractive selection of music for the set Test Pieces, designed to appeal to both Bands and listeners alike. The adjudicator for the day will be David Marshall. For full details and Entry Form please visit: www.buglebandcontest.co.uk . Entry is by On Line Application only
Set Works
Championship Section
Les Preludes (Franz Liszt arr. Bram Gay) Novello
Irish Tune from County Derry (P Grainger Arr. D Wright) Studio Music
First Section
Royal Parks (G Lloyd) Studio Music
Glemdene March (J Carr)Â Studio Music
Second Section
Mermaid of Zennor (Philip Harper) Harper Music Publications
The Carnival King March (W Rimmer) Wright and Round
Third Section
Sinfonietta for Brass Band (G Langford) Chandos Music
Fourth Section
Four Little Maids (J Carr) R Smith & Co/SP&S
Youth Section
Own Choice Test Piece (10 – 12 minutes approx.)
Training Section
Own Choice Programme (not exceeding 10 minutes)
All titles are available to purchase from the Brass Band Music Shop at www.brassband.co.uk