Contests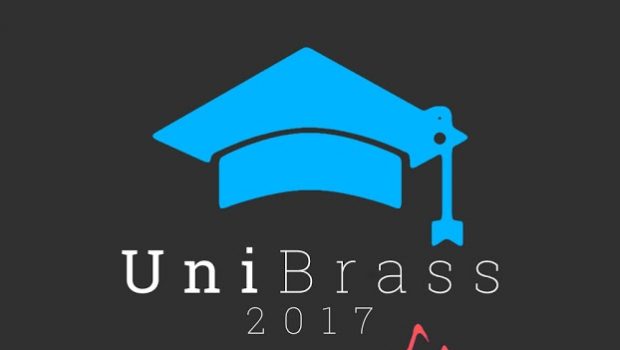 Published on February 16th, 2017
PREVIEWS & PREDICTIONS: UniBrass 2017
Unibrass is one of the banding highlights of the year, for both students and long term banders. It's in its seventh year and boasts an extra section as well as a different professional venue. The University of York have taken over from the University of Warwick as hosts of Unibrass and will be holding it in the Harrogate International Centre. This is a notably dry acoustic so the bands will have to be very aware of their dynamics and particularly their balance. The combination of auditioned conservatoires and universities and non-auditioned societies does mark a distinct difference between bands in this respect, as some will have a 'standard' band where others will be noticeably larger.
The division into two sections comes after the addition of conservatoire bands, including new competitors, The Royal Northern College of Music. The design for the Unibrass Shield has still not been revealed, but the section is larger than the Trophy section with Chichester University and Nottingham Trent University joining this year, which will provide some new entertainment from unknown sources. As regards relegation, the rules have not yet been announced, but it is expected that the lowest placed members of the trophy will play for the shield next year.
This is the only contest in the country that is aimed at students and the competitors travel across the country to participate, providing a totally different atmosphere to any other contest going on in the country. There is always a fantastic mix of traditional and brand new works, with every section of the band being featured at some point during the day, which will ensure this is not an event to be missed!
Trophy:
The trophy section consists of 9 bands and will start at 12:15pm. There are two iconic conductors as the adjudicators, conductor of Cory, Phil Harper, and former Whitburn Band conductor, Anne Crookston will be deciding the Unibrass Champions. Harper both creates and adjudicates some forward thinking sets, which means the bands will have to be innovative in their decisions and play above and beyond their abilities.
With the Royal Northern and Birmingham Conservatoire competing against each other, the first place will be a very tight decision. Last year, Birmingham lost out against Manchester University, so they will be coming back with an ambition to win, it will be interesting to see if they play another Tredegar original in this year's set.
The non-auditioned bands of this section may feel out of their depth but it is important to remember that Unibrass is not just a competition, it is an opportunity for universities across the country to showcase what they have been working on, so they shouldn't let pressure affect them…
Prediction:
1. The Royal Northern College of Music
2. Birmingham Conservatoire
3. University of Manchester
Bands competing:
1. University of Manchester Brass Band
2. University of Birmingham Brass Band
3. University of Nottingham Brass Band
4. Bangor University Brass Band
5. University of Warwick Brass Band
6. Royal Northern College of Music Brass Band
7. Birmingham Conservatoire Brass Band
8. University of Southampton Brass Band
9. University of Huddersfield Brass Band
Shield:
The Unibrass shield has ten bands in the section so will start at the slightly earlier time of 11:45am. Another set of big names will be adjudicating this section with Foden's principal cornet, Mark Wilkinson and composer and arranger Leigh Baker casting an eye on the contestants. Katrina Marzella can no longer adjudicate because she gave birth at the start of the week, we congratulate Katrina and hope Mum and baby are well!
This section is full of very similar standard bands and so will be a lot harder to predict. Nottingham Trent University and Chichester University are new to the section and will add an unknown element to the proceedings, as first timers it will be interesting to see how they approach their sets, whether they will go with a more traditional entertainment set or push the boundaries a little. York and Lancaster have both had good results in the past and could be in with a chance of ranking highly, Lancaster have given very entertaining sets and they will almost certainly do so again. University of York, being the hosts, may have an advantage but obviously the playing on the day dictates the rankings…
Prediction:
1. University of Sheffield
2. University of York
3. University of Durham
Bands competing:
1. Oxford University Brass Band
2. University of Sheffield Brass Band
3. Durham University Brass Band
4. University of York Brass Band
5. Leeds University Union Music Society Brass Band
6. Nottingham Trent University Brass Band
7. Keele University Brass Band
8. Cambridge University Brass Band
9. University of Chichester Brass Band
10. Lancaster University Brass Band
Both sections will be announced at the end of the day, together in the main hall.