News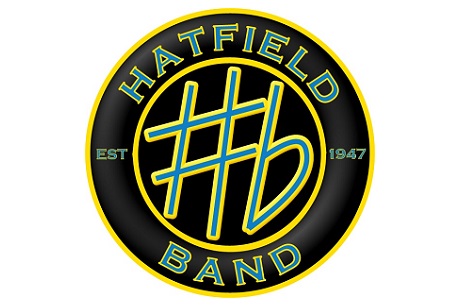 Published on March 2nd, 2017
Hatfield's Pageantry To Bridge The Generations
Hatfield Band is pleased and hopeful, that when the band takes to the stage at Huddersfield this forthcoming weekend in the Championship Section of the Yorkshire Area of the National Brass Band Championships of Great Britain, that two members of the band could be the youngest and most senior players in the contest.
79 year old, principal Bb Bass player, Derek Dawson is a well-known face on the Yorkshire brass band movement. A former, long standing member of Grimethorpe Colliery Band, and also recently of Kippax Band and Barnsley Brass. Derek proposes that: "I can play this Pageantry piece wi mi eyes shut!"
Derek having first played the piece with Grimethorpe under the influential and charismatic leadership of George Thompson.
15-year-old Joe Sykes is a most recent recruit to the Hatfield Band, having joined through a strategic partnership initiative between Hatfield and the Doncaster Schools Vermuyden Concert Band.
The initiative was established by Paul Davies, Head of Doncaster Music Education Hub, principal Eb bass player with Hatfield and also formerly principal Eb bass player with Grimethorpe and Carlton Main Frickley Bands.
Musical Director of Hatfield Band, Stan Lippeat, told A4B: "Derek and I have been good friends and banding buddies for a long time, and it wonderful to see and hear Derek playing as well now as at his time at Grimethorpe. The sound Derek produces is inspirational to young bass players. Joe, well he's an exceptional talent and one to be nurtured. I am really pleased with Joe and his enthusiasm is infectious. So, of the age gap, well 'what' age gap, it's no problem! "