News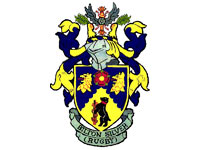 Published on March 9th, 2017
Bilton Silver Ready To Evolve
Bilton Silver (Rugby) Band are proud to announce an exciting new initiative in 2017; Bilton Silver (Evolution) Band.
Bilton Silver (Evolution) Band will compete in the 4th Section at this year's Midlands Area competition and will be directed by long-term Bilton Silver member Jack Fisher, who joined the training band aged 5 and, having progressed to the main band at 9, has been Bilton Silver's principal percussionist since 2009. Jack was also principal percussionist of the National Children's Brass Band of Great Britain and the National Youth Brass Band of Great Britain over several years.
Jack told A4B: "Evolution Band has been formed in recognition of the emerging talent that we have in our training band, to allow for greater development and to provide a foundation for progression into the main band. Being part of Evolution Band will develop playing ability and rehearsal etiquette whilst maintaining an enjoyable approach to music-making for our up-and-coming players of all ages. I am very excited about the forthcoming months and directing the band through competitions and entertaining concerts. We believe Evolution Band will contribute to the rich heritage and success of Bilton Silver for many years to come."
Throughout its existence, since 1893, the Bilton Silver Band's mission has been to serve its community. The band, based in Rugby, Warwickshire, has done this in recent years with its training band, a thriving group involving around 80 young people and adult learners alongside the main band, with around 35 members and currently competing in the Championship Section.