News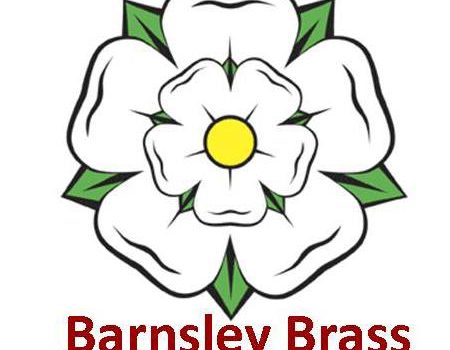 Published on March 30th, 2017
Brass Re-Made by Barnsley Brass
Yorkshire band Barnsley Brass, performed this weekend in an Arts Council England-funded world premiere – a premiere not only of music, but of instruments!
In a project created to commemorate the 20th anniversary of Brassed Off, the audience was in for a real treat as the performances celebrated and commemorated the traditional links between brass bands and coal mining.
Brass ReMade was the creation of Moved by Art, an arts organisation who specialise in bringing alive the installations at the [email protected] Civic Theatre. The musical ideas for the final composition first began with workshops for children from each of South Yorkshire's four music hubs. The school children visited The Gallery at the Civic to experience Cornelia Parker's controversial exhibition, Perpetual Canon – made from silver-plated flattened brass instruments and Jeremy Deller's well-known artwork, The History of the World, which itself inspired the Fairey Band's Acid Brass adventure.
In a collaboration brokered by Brass Band England's Rachel Veitch-Straw as part of her support of this project, famous composer Lucy Pankhurst demonstrated outstanding engagement skills as she taught the youngsters about music theory, composition, and physics, all with the help of versatile plastic tube instruments known as boomwhackers!
Lucy and the youngsters were also joined by specialist instrument-maker, Paul Jeffries and poet James Nash. The final composition, Lux Redux, showcased poetry, coaxed from the children by James, that was both dark and joyful and the reflective music was played by the children on beautiful brand new instruments that started out as damaged and broken brass that became "ReMade" by Paul.
The young "imagineers" were supported in the performances by local band, Barnsley Brass, in evocative performances powerfully directed by banding legend, William Rushworth.
To connect with the region's rich brass and coal heritage, the main performance event took place at a Phoenix Park near Thurnscoe, on the site of the former Hickleton Colliery. It was filmed by the Wayne Sables project – further details of this to be released soon.
The venue was a giant, white, inflatable cube, ideal for an indoor event in an outdoor location, and attracting the interest of locals who spotted it from afar. The Brass ReMade project echoes the resilience of communities following the closure of the coal mines and shows that when people and organisations work in partnership, great things can happen, and they continue to do so!
The music hubs and Moved By Art have a chance to work together on new ventures, and Barnsley Brass are seeking to build on their new connection with the youngsters.