News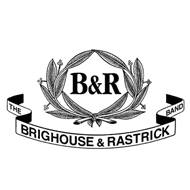 Published on March 31st, 2017
History Made As First Female Principal Appointed at Brighouse & Rastrick
The Brighouse & Rastrick Band have announced that Kathleen Gaspoz has accepted the invitation to become the Principal Cornet of Brighouse & Rastrick with immediate effect, the first female to do so in their long history.
Born in the Swiss Alps in a village called Vex, three-time Swiss Cornet champion Kathleen moved to England in 2015 to study her Master in Music at the Royal Northern College of Music and continuing to undertake an Advanced Postgraduate Diploma. After holding Principal Cornet positions with the National Youth Band of Switzerland and the European Youth Brass Band, Kathleen became a member of the Black Dyke Band. She was approached by professional conductor, Professor David King after being impressed by her playing at a masterclass at the RNCM.
Commenting on her new appointment, Kathleen told A4B: "It is a privilege to be appointed Principal Cornet of the famous Brighouse & Rastrick Band and to fulfil a lifelong goal like this. The musicality of Professor David King has always been a source of inspiration for my playing and it is a huge honour to have his support.
It has been an absolute pleasure to play with Black Dyke for the past two years. I will take with me some fantastic experiences and memories with Black Dyke and of course some lifelong friends.
As I commence this new exciting chapter, I am absolutely thrilled to have been appointed Principal Cornet of the Brighouse & Rastrick Band. I cannot wait to commence with the band and go perform with Brighouse in Ostend at the European Championships."
The appointment comes from an internal shift of players, where current Principal Cornet, Dominic Longhurst, has chosen to take up the Soprano Cornet chair. This personal decision has been made to coincide with his busy trumpet schedule, where Dominic is currently focussing on furthering his orchestras career.
Band spokesman, Ryan Watkins told A4B: "The appointment of Kathleen Gaspoz as Principal Cornet of the Brighouse & Rastrick Band coincides with the Band's equally exciting internal appointment of Dominic Longhurst to the soprano chair, following the recent announcement of Alan Morrison's retirement. Dominic and Kathleen are both international students studying at the RNCM and are amongst the finest young brass musicians in banding today. Members of the Brighouse & Rastrick Band are looking forward to hearing some exciting things from this new, dynamic duo."