News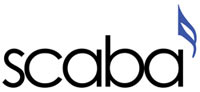 Published on April 20th, 2017
Southern Counties Youth Get The PLC Treatment
The Southern Counties Youth band (SCYB) held its 3rd annual residential course last week under the musical direction of Paul Lovatt-Cooper.
Paul, paying his first visit to SCYB, rehearsed a full programme of music including a number of his own compositions and the action-packed course was a challenge for band members both technically and physically. In addition to rehearsing demanding pieces such as Philip Sparke's classic 'A Malvern Suite' and his own brand of high-energy music, Paul led a percussion workshop and gave a presentation to the full course giving an insight into his world of professional composing for both brass and TV. He also found time to join the band's trombonists on Swanee Whistle for a unique performance of 'The Acrobat' to raise funds for Stephen Sykes' campaign!
The band responded enthusiastically to Paul's energetic and inspirational leadership, making fantastic progress over four days of rehearsals and performing superbly to a packed audience in the end of course concert in the stunning Anniversary Hall at the band's home for the week, St Catherine's School in Bramley. Highlights of the concert included the percussion feature, Kevin Tuck's 'Summon the Spirits' and a stunning rendition of the Lament from Karl Jenkins' Stabat Mater by solo euphonium Alex Crick, along with a selection of Paul's music which was fun both for the band to play and the audience to listen to.
The SCYB will be back in Setember for regular monthly rehearsals in Worth, near Crawley and plansd are already underway for another residential course next easter. For more information please visit www.scaba.couk or contact Alex Stevens: [email protected]