News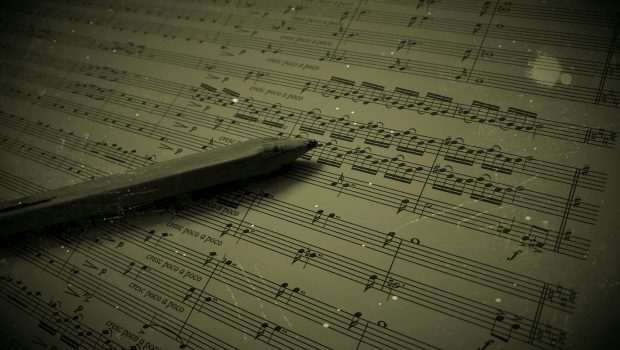 Published on April 21st, 2017
Lost T.J. Powell March Unearthed In The Forest
A piece of music by famous march composer, T J Powell, recently discovered after half a century and restored by the Parkend Silver Band in the Forest of Dean will be broadcast for the first time on Tuesday 25th April.
Tom 'T J' Powell is often described as Wales' answer to American march composer, John Philip Sousa.  Powell composed about 50 works, including many famous marches such as "Castell Coch".  He worked with a number of Forest of Dean brass bands back in the day but his march "Parkend" was recalled when The Parkend Silver Band were looking for a suitable piece of music for the unveiling of a historical plaque at New Fancy Colliery.
Band Secretary, Sharon Thomas told A4B: "I found the manuscript in our band library covered in dust. The band was obsolete for a few years and didn't reform until about 1972 and it certainly hasn't been played since then. We are delighted to have found our own 'march' after so long."
Some instrument parts were missing so local bandsman, music teacher and conductor, Clive Lewis was enlisted to try to fill in the gaps.
The march was premiered at a local concert in October 2016 and receives its worldwide radio premiere broadcast on Tuesday 25th April. "Parkend" was recorded by community radio station, Triangle Radio along with other performances at the IMG Soundsport contest from 8th April in Lydney.
Presenter, Dave Jury told A4B: "The show always likes to feature bands local to the Forest of Dean and having this long-lost march by T J Powell played by the band it was originally written for, is truly exciting."
Listeners can hear TJ Powell's march "Parkend" and an interview with arranger Clive Lewis on 'Strike Up The Brass', Tuesday April 25th at 7pm and again on Sunday 30th April from 9pm.  Listen online at www.triangleradio.co.uk