Contests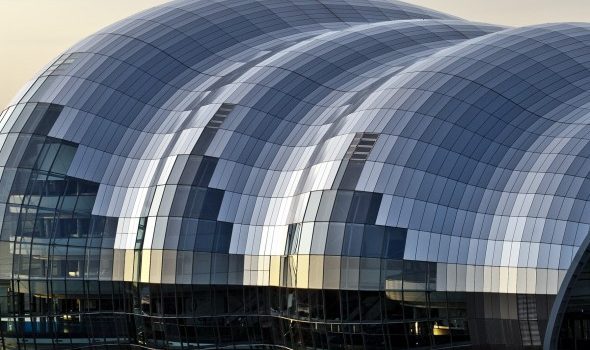 Published on April 24th, 2017
Brass In Concert Draw Revealed
The organisers of the Brass in Concert Championship, to be held on Sunday 19 November in association with Yamaha, Banks Group and British Bandsman, have announced the draw for this year's event.
The draw was held in the presence of Brass in Concert patrons and invited guests on Friday 21 April at Sage Gateshead and carried out by Kate Kyle (Programme Performance Manager) and Wendy Smith (Director of Creative Learning) of Sage Gateshead, with the help of David Bennett, Paul Beere and John Woods of the Brass in Concert management.
Full Draw:
1. Flowers
2. Paris Brass Band (France)
3. Carlton Main Frickley Colliery
4. Virtuosi GUS
5. Fountain City (USA)
6. Eikanger-Bjørsvik Musikklag (Norway)
7. Cory (Defending Champion)
8. Brighouse and Rastrick
9. Grimethorpe Colliery
10. Leyland
11. Foden's
12. Tredegar
Brass in Concert Chairman John Woods told A4B: "We are grateful to Sage Gateshead for hosting the draw for the 2017 Brass in Concert Championship and, especially, to Kate Kyle and Wendy Smith, who are well acquainted with the contest and play vital roles in the pre-planning for the entire Brass in Concert Festival. We have a wonderful line-up of bands for this year's event and look forward to what we expect will be the most exciting event in the four decades since Brass in Concert began in Darlington in 1977.
In addition to the contest, we have a ground-breaking performance lined up for this year's gala concert, with Cory Band and the award-winning male vocal ensemble Only Men Aloud, plus brass and percussion workshops, taster sessions, and performances by Wardle Academy Band and Eikanger-Bjørsvik Musikklag. We will have further announcements relating to this year's Festival in the next few weeks, including the full Saturday programme and the list of adjudicators for the contest itself. Tickets are selling faster than ever, so we urge anyone wishing to attend in November to avoid any disappointment by contacting the Ticket Office or logging on to the Sage Gateshead website very soon."
Tickets for the Brass in Concert Championship on Sunday 19 November (priced £30.00, £22.00 and £12.00) and World of Brass in Concert (Saturday 18 November – £27.00, £18.00 and £10.00) are available at www.sagegateshead.com or by calling the Ticket Office on 0191 443 4661. A booking fee will apply.