News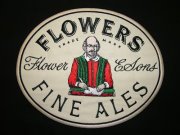 Published on April 24th, 2017
Flowers Blooming for Carole Crompton
Flowers Band has announced the signing of Carole Crompton as their new solo baritone. The former Desford and Foden's player recently moved to Worcestershire and was delighted that she was able to pick up her playing career after taking early retirement from her role as Arts Development Officer at Bolsover Council.
Carole told A4B: "It's an ideal opportunity for me, "Flowers offers the type of top class Championship Section playing I have enjoyed over the years and I'm really looking forward to a new chapter in my playing career."
Carole's experience includes four National Championship successes with Desford Colliery Band 1987, 1988, 1989, 1991 as well as the 1986 European title, whilst she also gained widespread acknowledgement as a soloist during her spell at Desford with James Watson and Foden's under Howard Snell. The renowned composer Paul Mealor wrote his first major work for the banding medium for Carole with his critically acclaimed 'Baritone Concerto'.
Carole added: "I've been very fortunate to work with some of the very best conductors and musicians as a player and that is something I wish to do once again with Flowers."
Meanwhile, Flowers Band Manager John Gillam told A4B: "We are delighted to have secured the signing Carole. Her experience and quality is a huge boost to the band as we move forward."